Bangladesh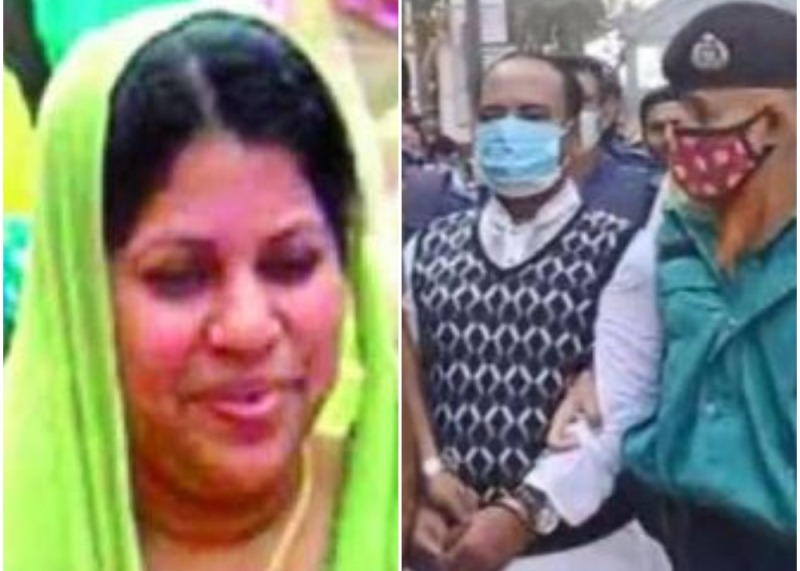 Collected
Testimony against Nur Hossain and his wife began
Dhaka, January 14: Testimony has started against Nur Hossain and his wife Roma Hossain, who were sentenced to death in seven murder cases in Narayanganj in two cases of illegal acquisition of assets and acquisition of non-income assets.
Md. Zulfiqar Ali, deputy director of the Anti-Corruption Commission (ACC), testified in the court of Judge Hosne Ara of Dhaka's Special Judge's Court-1 on Wednesday (January 13th). At the end of his testimony, the defense lawyers applied for time for cross-examination. The court granted the application in time and fixed February 11 for cross-examination and subsequent testimony.
The ACC issued a notice to Nur Hossain on November 16, 2015 after finding preliminary evidence of illegal acquisition of assets. Later, the investigation of the case found inconsistency in the asset statement submitted by Nur Hossain. On August 1, 2016, ACC Deputy Director Md. Zulfiqar Ali filed two cases against the two at Ramna Police Station on charges of submitting false information, acquiring illegal assets and acquiring assets outside the known income.
In the asset statement submitted by Nur Hossain, it has been alleged that he has submitted false information by concealing the information of immovable and movable assets of 2 crore 40 lakh 4 thousand 182 taka. At the same time, there are allegations of acquisition and possession of 2 crore 8 lakh 11 thousand 813 taka of non-income assets in the case. Roma Hossain, Nur Hossain's wife, was charged in the chargesheet with acquiring assets worth Tk 5 crore 43 lakh 22 thousand 116. The court framed charges against them on March 17, 2020.