Bangladesh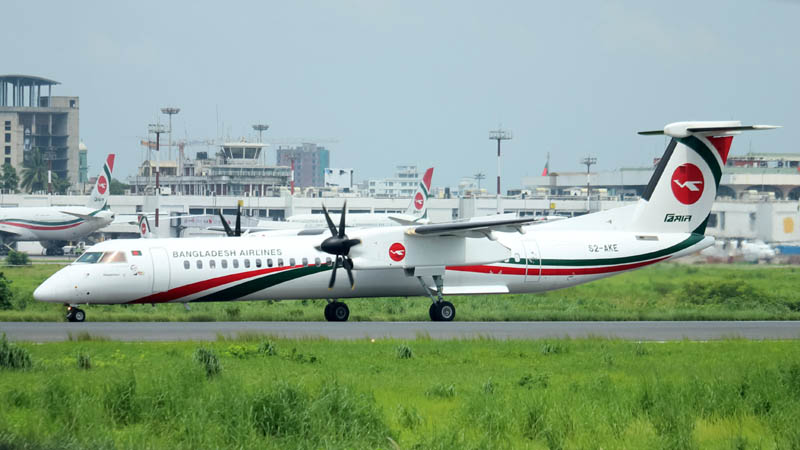 Saif Zaman/Unsplash
The first Hajj flight leaves Dhaka with 415 passengers
Dhaka, 21 May 2023 : The first Hajj flight of this year has left Dhaka. In the first phase, 415 pilgrims went to Saudi Arabia.
Biman's Hajj flight BG-3001 took off from Hazrat Shahjalal International Airport on Saturday at around 3:20 PM for Saudi Arabia.
Earlier at 12:30 in the night, the flight was inaugurated by the Minister of State for Civil Aviation and Tourism at the concourse hall of Terminal-2 of the airport. Mahbub Ali and Minister of State for Religion Faridul Haque Khan.
According to Biman Bangladesh Airlines sources, dedicated Hajj flight BG-3001 of state flag company Biman Bangladesh Airlines left Dhaka for Saudi Arabia with 415 pilgrims in the first phase. The plane will reach Jeddah at 7 am local time on Sunday. Besides, four more flights will leave Dhaka at different times on this day for Jeddah with Hajj pilgrims.
Earlier, Prime Minister Sheikh Hasina inaugurated the Hajj program at the Ashkona Hajj camp in the capital on Friday.
This year, a total of 1 lakh 22 thousand 221 pilgrims from Bangladesh are going to perform the holy Hajj. Among them, Biman Bangladesh Airlines will carry half of the pilgrims and the rest will be carried by Saudi-based airlines Flinus and Saudi Airlines. Hajj will be held on June 27 subject to moon sighting.