Bangladesh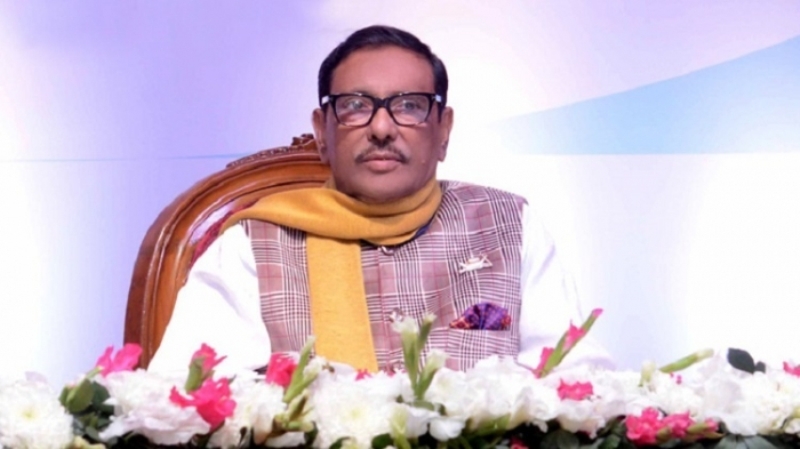 Collected
The government has proposed a budget that'll allow people to turn around: Obaidul Quader
Dhaka, June 3: Awami League General Secretary and Road Transport and Bridges Minister Obaidul Quader said that the government has proposed a budget to turn around in the financial year 2023-2024 amidst the conflicts and crises around the world. The proposed budget is the budget to turn around the crisis.
He said, "The government has proposed this year's budget to continue the progress of building and developing Smart Bangladesh. This year's budget is a budget to turn around the crisis. Even in the midst of conflicts and crises around the world, Sheikh Hasina has shown magic leadership in Bangladesh."
Bridges Minister said these things at a press conference organized on the occasion of the party's response to the proposed budget for the fiscal year 2023-24 at the Awami League's central office on Bangabandhu Avenue on Saturday.
General secretary of Awami League said that Russia-Ukraine war has created an unstable situation in the whole world. In this situation, the increase in fuel prices along with commodity prices is normal. Due to the magic leadership of Prime Minister Sheikh Hasina, the situation is being managed in the ongoing world situation.
He said, BNP only criticizes, they have no suggestions. BNP considers the government as an enemy. BNP's criticism of the budget does not go well.
Obaidul Quader said, "BNP talks big today. Why does BNP, whose economy was loot, call this budget a loot budget? What was the budget during their time? What has happened today? GDP has improved as a result of continuous progress under the leadership of the Awami League government. 2008 -What was there in fiscal year 09? Bangladesh is at 35th position today. Bangladesh is moving ahead to achieve GDP by achieving austerity in the budget."
He said, "What was the reserve after independence? There was 48.5 billion dollars under the leadership of Sheikh Hasina, but there is some variation in the world crisis. But all crises will be resolved quickly. In many countries of the world, there is an unstable situation in solving the economic crisis. This year's budget has been proposed after a lot of thought."
Awami League general secretary said, listening to the BNP leaders, it seems that there is a famine in the country. There may be political differences, but are threats of public assassination and denial of development contributions acceptable?
BNP said that in 2041 budget of Smart Bangladesh Smart Loot in 2041, in response to questions from reporters, Quader said, "Awami League's program was attacked during BNP, Awami League never attacked BNP's program during Awami League. Awami League was repeatedly persecuted during BNP's period but Currently, BNP is getting a chance to do politics freely."