Bangladesh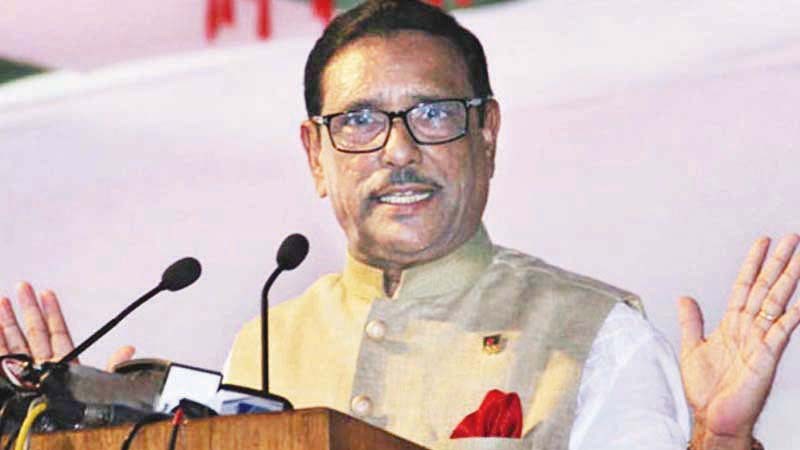 File Picture
The government survives not at the mercy of anyone, but at the will of the people: Quader
Dhaka, 10 October 2020: Lashing out at the Bangladesh Nationalist Party (BNP), Awami League General Secretary and Minister for Road Transport and Bridges, Obaidul Quader, has said that the government is surviving at the will of the people, not at the mercy of anyone.
He was speaking at a press conference on contemporary issues at a government residence in the Parliament House area on Friday (October 9th) afternoon.
The Awami League general secretary said Prime Minister Sheikh Hasina is running the government with the confidence of the people.
"The roots of the Awami League are deep. The Awami League does not give shelter to criminals to stay in power. The Awami League has survived and will survive with people's love."
Quader said, "The government is not giving shelter to the criminals, on the contrary, it has taken initiative to amend the law to make the punishment more severe by keeping the provision of maximum punishment. At the direction of the Prime Minister, a proposal to amend the law will be raised in the cabinet."
He said the government is taking action as soon as any crime is committed and bringing the accused under the law. "Even before the BNP took the field, the government launched a crackdown on criminals. Party identity cannot exempt criminals from punishment."
The Awami League general secretary said the government would not hand over the issue to anyone.
Quader said that the BNP is trying to save the rapists and criminals by announcing the fall of the government in the name of seeking justice for rapes.
He said, "According to BNP, all the rapists and perpetrators are from the government, but today the newspaper has published a a report about the former joint convener of the BNP student organization spreading the video of the rape in Kapasia, Gazipur."
"What will Mirza Fakhrul Saheb say now, the government is arbitrarily arresting their party leaders and workers? Conspiracy, murder and terrorism are the political culture of the BNP, because the source of their power is not the people, it is the dark alleys.'