Bangladesh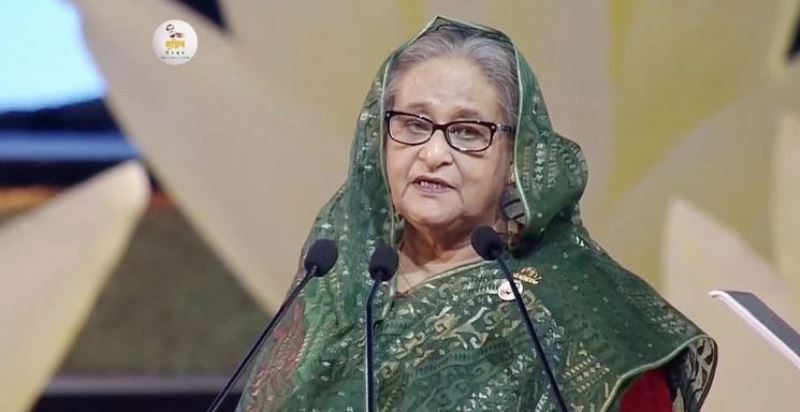 Collected
The Prime Minister has taken the country to new heights in international diplomacy: Abdul Momen
Dhaka, April 19: Foreign Minister Dr AK Abdul Momen has said that Prime Minister Sheikh Hasina has taken Bangladesh to a new height in international diplomacy through her characteristic determination and patience. The foreign minister said this in a video message on the occasion of Foreign Service Day on Sunday.
Praising Prime Minister Sheikh Hasina's diplomatic policy of resolving disputes peacefully, the Foreign Minister said that through this policy she has paved a new path in regional communication. This policy has put climate-vulnerable countries at the forefront and created a rare example of humanity by sheltering millions of Rohingya.
Dr. Momen said that foreign policy experts now do not forget to appreciate the geopolitical importance of Bangladesh's economic development and development. Mentioning that Bangladesh Foreign Service is running under its internal encouragement and direction, he said Bangladesh's foreign policy is based on the principle adopted by Father of the Nation Bangabandhu Sheikh Mujibur Rahman, 'Friendship with all, no enmity with anyone'.
He thanked the ministry officials and Bangladeshi diplomats abroad for sending 148 congratulatory messages and 30 video messages on behalf of world leaders.
Momen said Bangladesh has been able to contribute to international peace, development and humanitarian work due to the hard work of many officers in our foreign services, which has made our country proudly celebrate the golden jubilee of independence.
"On the occasion of Foreign Service Day, we are grateful to the officers and their families working in foreign missions for uplifting the image of our country abroad for the past five decades," he said.
The Foreign Minister thanked all the officials of the Ministry of Foreign Affairs working in different parts of the world for bravely tackling this global challenge in the ongoing terrible epidemic.
He paid tribute to the nearly 12 million Bangladeshi workers working around the world for their economic contribution to building the country and for promoting Bangladesh internationally.
Incidentally, the day was observed to commemorate the brave and glorious contribution of Bangladeshi diplomats in the war of liberation. On this day in 1971, 50 years ago, Bangladeshi diplomats disobeyed the Pakistani occupying forces in Calcutta, occupied the office of the Pakistan Deputy High Commission and hoisted the Bangladeshi flag on the roof of the building. This was the first mission of Bangladesh abroad.