Bangladesh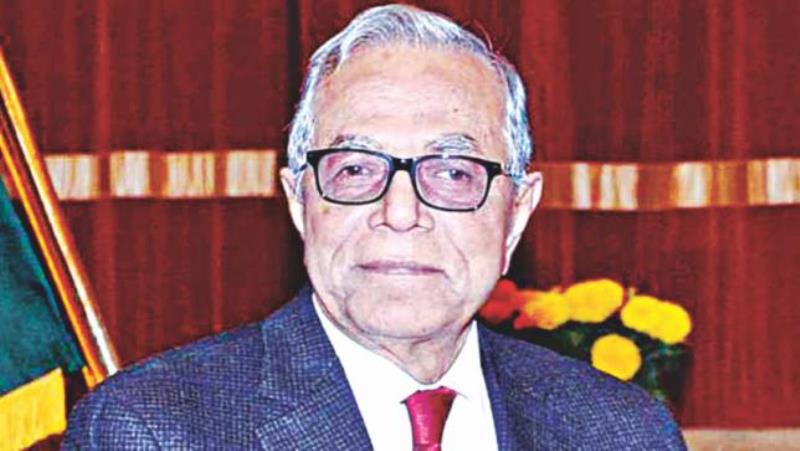 Collected
The seeds of freedom were sown through the language movement: President Hamid
Dhaka, February 20: President Md. Abdul Hamid said, "The great language movement is an unforgettable event in our national history. The seeds of Bangladesh's independence were sown through the language movement. I respectfully remember Father of the Nation Bangabandhu Sheikh Mujibur Rahman, who led the 'All-Party State Language Struggle Council' formed in 1948 to demand mother tongue. I pay my deep respects to the memory of the immortal martyrs of our long struggle for independence, including the great language movement of February 21, 1952."
He said this in a message given on the occasion of awarding 'Ekushey Padak 2021' on Saturday (February 20).
The President said, "I extend my heartfelt greetings and congratulations to the eminent citizens who have been dedicated to the field of language, literature, culture, art, society, media, etc. and have received the Ekushey Padak 2021."
He said, "The government of the People's Republic of Bangladesh has been awarding Ekushey Padak every year to eminent citizens who have made significant contribution in various fields including language, literature, culture and media of Bangladesh to commemorate the day of glorious sacrifice of language martyrs. Honored talents are the best children of the nation. By honoring them, I think the field of talent and thinking will be further expanded in the country."
He said the students and youth of this country have made significant contribution in the struggle of every movement including the language movement of 'Bayanna' and the great liberation war of 1971. In this case, they have received guidance from the intellectuals and free-spirited individuals of the society. Those who received the Ekushey Padak this year are also working to spread that consciousness among the present young generation. I pay my sincere respects to their creative contributions. I hope that in the future, these enlightened people will have a sign of excellence in their respective fields of work.'