Bangladesh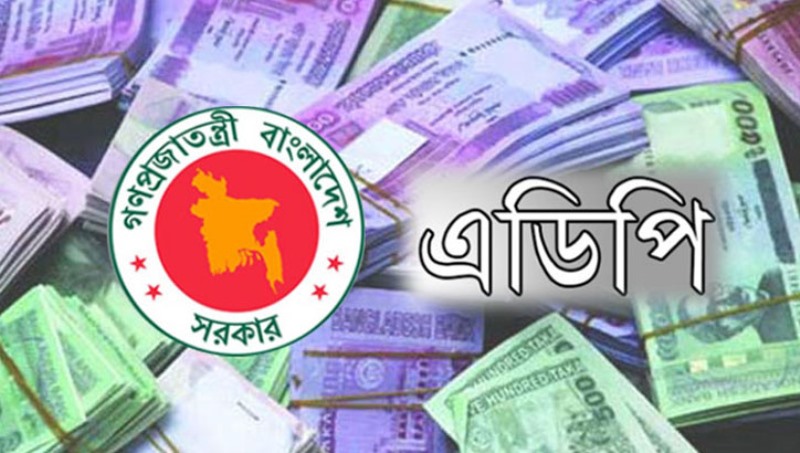 File Picture
The size of the ADP is declining 3.66 percent, to be finalised today
Dhaka, March 2: The size of the Annual Development Program (ADP) has been reduced in the amendment. Tk 2 lakh 5 thousand 144 crore 79 lakh allocated in the main ADP of the current (2020-21) financial year. The proposed revised ADP allocation is estimated at Tk 1 lakh 97 thousand 643 crore. In other words, the allocation of the proposed revised ADP is reduced by Tk 7,501.79 crore or 3.66 percent as compared to the original ADP.
Planning Commission sources said a meeting of the National Economic Council (NEC) will be held on Tuesday (March 2) under the chairmanship of Prime Minister Sheikh Hasina. There is going to be final approval of this proposed ADP.
In this regard, the Joint Chief of the Planning Commission (Agriculture, Industry and Coordination Wing) said. Chhayeduzzaman said, 'The NEC meeting will be held on Tuesday. There the RADP is about to be finalized. The total allocation includes GOB or whatever. Tk 7,000 crore is being deducted from the allocation of foreign loans and grants. '
According to sources, the Planning Commission has received a total initial demand of Tk 2,03,866 crore 75 lakh from all the ministries and departments implementing the project for the revised ADP. Judging by all, the size of the revised ADP is being proposed at Tk 1,97,643 crore.
Out of the total allocation of ADP of Tk 2,05,144.79 crore for the current financial year, Tk 1,34,643 crore 7 lakh was expected to come from domestic sources and Tk 70,501.72 crore from foreign loans and grants. In the case of the total allocation of Tk 1,97,643 crore for the proposed revised ADP, the internal source is almost unchanged but the foreign loan-grant is being reduced by Tk 7,501.79 crore to Tk 63,000 crore.
Sources say that in the original ADP and revised ADP, achieving higher growth, reducing poverty or improving the living standards of the people, tackling the Corona situation, building a digital Bangladesh, making Bangladesh a developed country by 2041 are being given importance.
In the revised ADP of the current financial year, 95.45 percent of the total allocation has been given to the top 10 sectors. The remaining 6 sectors have been given 4.55 percent.