Bangladesh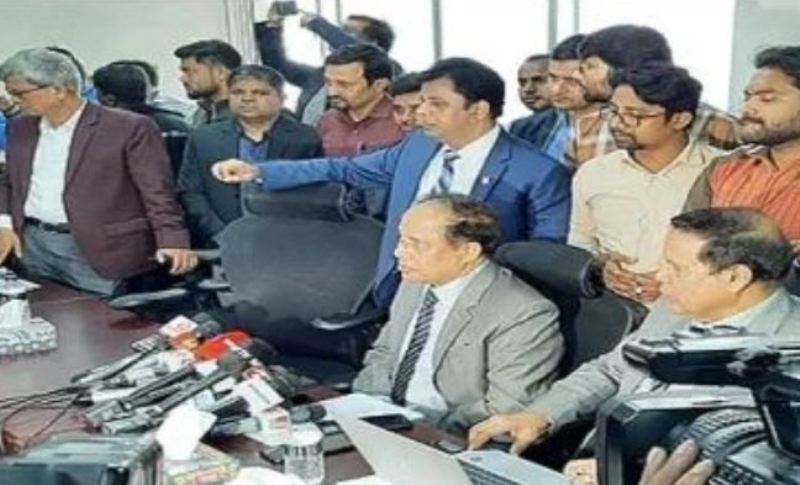 Collected
The speed of EVMs is definitely slower than ballots: CEC
Dhaka, December 28: Chief Election Commissioner (CEC) Kazi Habibul Awal said that the speed of counting of votes in Rangpur City Corporation election is slow, the speed of EVMs will definitely be slower than the ballots. He said this to reporters while monitoring the Rangpur City Corporation election on CCTV at the Agargaon election building in the capital on Tuesday (December 27).
When brought to the notice of EVMs hanging in many places, the CEC said that the allegation is not false. As we said, the speed of EVM must be slower than the ballot. It may be second or third generation of EVM. And the speed of the boat is not equal to the speed of the rocket. Biometric authentication is done by fingerprint matching in EVMs. It is not on the ballot. Here is a positive site, there is no EVM rigging, one person's vote is given by another. This is the good side.
Pointing out that polling and voting are going on in an orderly manner, the Chief Election Commissioner said, enthusiasm, interest, enthusiasm and joyful atmosphere are being observed among the voters. Law enforcement personnel have been cooperating since the beginning, they are on high alert. No untoward incident, but manageable. But I think people have come to the polls spontaneously. He also said that one thing is very pleasant, that is - people are standing in the queue for a long time with restraint. This is a good point.
Regarding the complaint of the Japa candidate, he said that one Japa had difficulty in voting. Later he voted. We said there could be problems with the technology. There must be some mechanical problem here. Many candidates may not have been able to give immediately, but have been able to give immediately. We are telling immediately, cleaning with sanitizer, some are matching, some are not matching. They are told you come later. I am asking to remove those who do not match and take the votes of those who match. The votes of those who do not match will be taken later. This is how we try to manage.