Bangladesh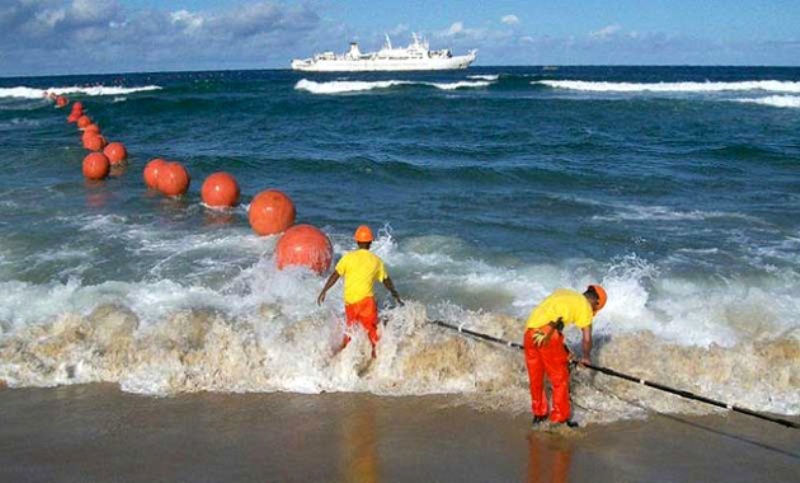 Collected
The third submarine cable will be installed at Cox's Bazar at a cost of Tk 693 crore
Dhaka, December 2: A third submarine cable system will be set up as a reliable and effective international telecommunication infrastructure for Bangladesh. It will cost Tk 693 crore 16 lakh 71 thousand.
A project in this regard was approved at the meeting of the Executive Committee of the National Economic Council (ECNEC) on Tuesday (December 1). The project will be implemented between October this year and June 2024.
The project titled 'Installation of Third Submarine Cable for Expansion of International Telecommunication System of Bangladesh' will be implemented by Bangladesh Submarine Cable Company Limited (BSCCL) at the initiative of the Department of Posts and Telecommunications / Ministry of Posts, Telecommunications and Information Technology.
According to the project, the Zhao-Gau-Dr-8 submarine cable from Singapore to France will extend to the Mediterranean Sea via the Indian Ocean, the Arabian Sea and the Red Sea. The cable will have core landing stations in Singapore, India, Djibouti, Egypt and France. The Bangladesh branch will extend through the Bay of Bengal to the cable landing station at Cox's Bazar. Cox's Bazar has been selected as the project area.
Core submarine cable will be laid 13,275 km, branch submarine cable will be laid 1,850 km, equipment will be installed and lights will be installed, land cable connection will be established at Singapore and France landing stations.
Data center infrastructure and electrical work, installation of a 500 kVA stand-by-diesel generator, installation of automatic fire extinguishing system, installation of air-conditioning system (building) Functional building and 2595 sq. Ft. Three storey rest house will be constructed.
The Planning Commission is of the view that the implementation of the project will greatly enhance the capacity of BSCCL to meet the growing demand for uninterrupted service of modern broadband internet across the country.