Bangladesh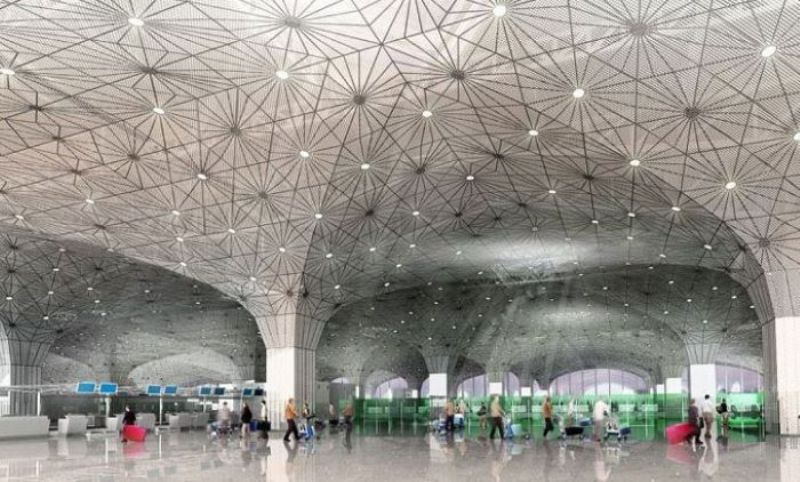 Collected
The third terminal of Shahjalal Airport to be inaugurated on October 7
Own Correspondent, Dhaka, 2 October 2023: 89 percent of the third terminal of Hazrat Shahjalal International Airport has been completed. Civil Aviation Authority of Bangladesh Chairman Air Vice Marshal Md. Mofidur Rahman said these things in a press conference on the third terminal of Shahjalal Airport on Monday, October 2.
It is known that Prime Minister Sheikh Hasina will partially inaugurate the terminal on October 7. Passengers will then be able to use it around September next year. In the meantime, all preparations will be made for the operation including installation of equipment at the airport.
Chairman of the Civil Aviation Authority (BAB) said that the construction of the main infrastructure of the third terminal has been completed before the scheduled time. We can complete 90 percent of the work before the inauguration. By now the airport immigration, boarding bridge is visible. One crore two million passengers will be served from this terminal annually.
Babychak chairman said that even if it takes a year to start the terminal, its parking and other facilities can be used gradually. Besides, the plane will be kept in the parking lot of the terminal within a few days. 37 planes can be kept here simultaneously.
Stating that all means of communication or travel have been connected with the third terminal, he said that the elevated expressway has been connected with the third terminal. The tunnel will be constructed alongside the proposed Kawla Metrorail station. Now the tunnel is made in the terminal part. Arrangements have been made to connect with the BRT line as well.