Bangladesh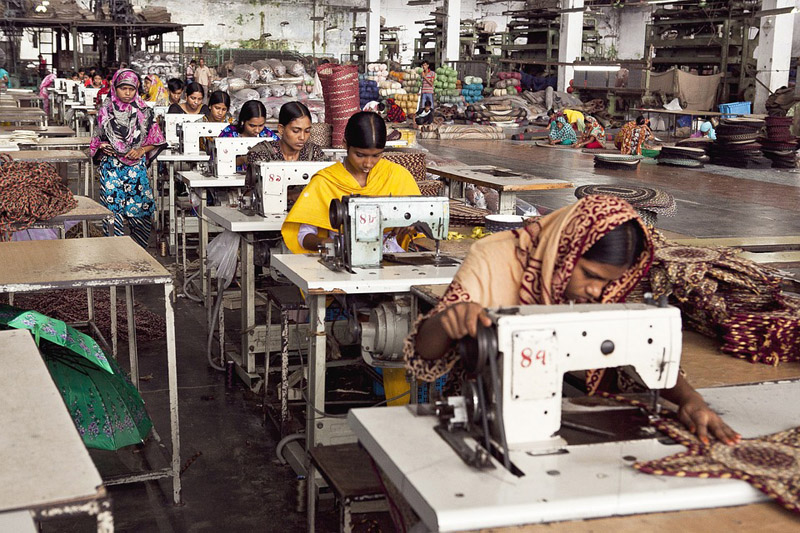 Pixabay
Theft of exportable garment products for a century and a half: 4 arrested
Dhaka, February 5, 2023 : The Rapid Action Battalion (RAB) has arrested four members including Shahed alias Saeed alias Badda, the master of a gang of thieves organized with exportable stolen garments worth around hundred crore rupees.
The gang had been stealing exportable garment products for the last one and a half century.
According to RAB, a consignment of garments in a covered van from a factory in Gazipur was sent to Chittagong port for export to Brazil. The next day, 898 cartons of sweaters arrived at Chittagong port. The buyer-designated shipping company accepts the shipment worth more than $125,000 and sends it to Brazil, and the buyer pays the full amount immediately after the shipper leaves the port. However, on January 6, the owner of the garment was shocked to see the video received from the buyer in Brazil.
It can be seen that some cartons are completely empty and many cartons have lost a lot of product.
Later, the owner has to pay a fine equal to the amount of the stolen garment. In view of this, the owner of the organization made a general diary about the theft in Gacha police station of Gazipur on February 2. Later, RAB increased intelligence surveillance to unravel the mystery of the incident, including the arrest of members of the gang.
In continuation of this, on Friday night, on the basis of secret information, RAB-4 arrested four persons including the mastermind of the theft of garment products exported to Brazil from Moulvibazar, Gopalganj and Dhaka's surrounding areas.
The arrested are - Moolahta Shahed alias Saeed alias Badda (52), Md Imarat Hossain Sajal (37), Shahjahan aka Russell aka Arif (30) and Md Hriday (28). Meanwhile, a covered van used to transport stolen goods for export to Brazil was recovered.
RAB Legal and Media Wing Director Commander Khandaker Al Moin said these things at a press conference organized at Karwan Bazar RAB Media Center on Saturday afternoon. Arrested Shahed alias Saeed alias Badda is the mastermind of this garment theft world and the mastermind and mastermind of this cycle.
Shahed has a house in Moulvibazar town worth around Tk 15-20 crore. He also owns two large poultry farms along with a fish farm on about 20 acres of land at Durlavpur in Moulvibazar. In addition to its own four covered vans, the associate currently owns 15 covered vans.