Bangladesh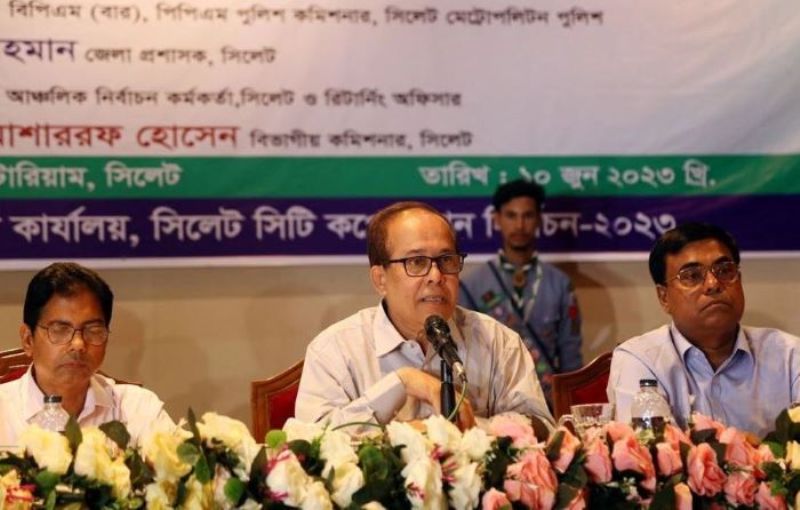 Collected
There are no ghosts in the EVM: CEC
Dhaka, June 10: There are no ghosts in EVMs, it is the safest method of voting. Chief Election Commissioner (CEC) Kazi Habibul Awal made this comment in the discussion meeting organized by the Election Commission with the contending candidates for the posts of mayor, councilor and women councilors ahead of the upcoming CSIC elections at Jalalabad Gas Auditorium in Mendibagh of Sylhet city on Saturday (June 10).
Meanwhile, CEC said, "Many people talk a lot about EVM, but its tests have been completed long ago. Many people have said that there are jinns, ghosts inside it. But we have not found anything like this. Even after a lot of searching and sweeping, we have not found anything."
He said, "We believe in two systems. Shariat and Marifat. Voting in the Shariat system does not go anywhere. But now if you vote here in the Marifat system, it goes there. I can't say for sure. Because I understand Marifat less. So one's vote in the Shariat system is no way." No one else can give, if someone can prove it, I will take it myself."
Meanwhile, the CEC went to the polling station on time and called the voters to vote.
In the meeting, the CEC warned the candidates, "Do not do anything that will result in the cancellation of the candidature, if a complaint of code of conduct is lodged against a candidate, the candidature will be cancelled."
The Chief Election Commissioner said, "We will monitor the situation of all the centers through CCTV. If any voter cannot vote properly, you will shout. We will sit and take action from there."
Regarding the banners and posters wrapped in polythene, the Chief Election Commissioner said, "We cannot be so cruel. There is a law about it. The police can tear the banners and posters wrapped in polythene if they want. And this is a global problem. So everyone should be aware of it."
Regarding the campaign, Kazi Habibul Awal said, "The type of campaign may change in the future. It will be done with the need of time. Information technology will be added to it. Candidates will campaign on Facebook. We have to think about how to bring the type of campaign in the future."
Under the chairmanship of Sylhet Divisional Commissioner Dr. Muhammad Mosharraf Hossain, Election Commission Secretary Md. Jahangir Alam, Sylhet Metropolitan Police Commissioner Ilyas Sharif, Sylhet Deputy Commissioner Md. Mojibur Rahman, Sylhet Regional Election Officer and City Corporation Election Returning Officer Faisal Quader attended the exchange meeting.