Bangladesh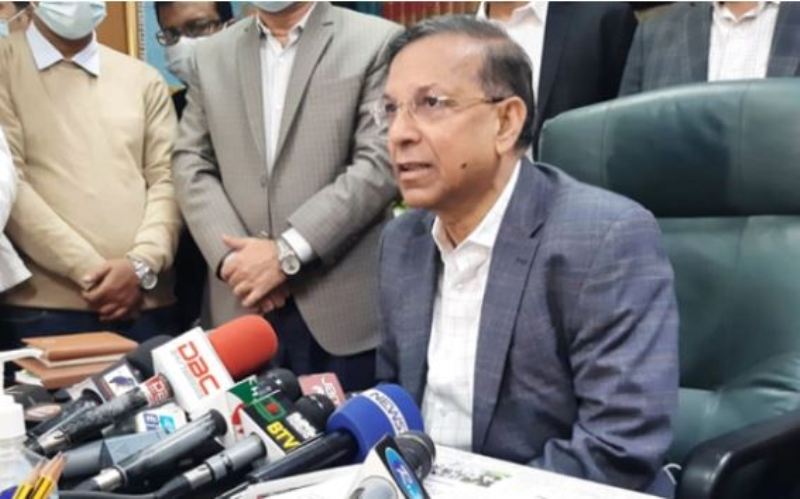 Photo: Collected
There have been some abuses of the Digital Security Act: Law Minister to US Ambassador
Own Correspondent, Dhaka, April 8: Law Minister Anisul Haque has admitted to the US ambassador that there has been some misuse of the Digital Security Act.
On Thursday (April 7), US Ambassador Peter D. Haas arrived at the Secretariat to meet with him. Later, the Law Minister briefed the journalists on various issues discussed during the meeting.
The law minister said it was somewhat a courtesy call, and the appointment letter mentioned two topics. He wanted to talk about the Digital Security Act. I told him, this act was done to fight cyber crime. I told him that our constitution is different from the constitutions of many countries. Freedom of the press is guaranteed separately in our constitution, through fundamental rights.
"I have informed him that the Digital Security Act has never been enacted to curtail freedom of speech or freedom of the press, it is intended to control cybercrime. But we have seen some abuses. I have also told the Ambassador what steps I have taken in this regard after discussing with the Home Minister," the minister said.
He said, "I have made it clear to him that we have a demand. We want the repatriation of Rashed Chowdhury, the murderer of Bangabandhu Sheikh Mujibur Rahman and his family members and the convict sentenced to death by the court, who has taken shelter there (in the United States). What he is saying is that this is a burning issue, these issues should be decided quickly. He (the ambassador) does not want this to cast a negative shadow on our relationship. There has been some talk about that. Which I won't say now."