Bangladesh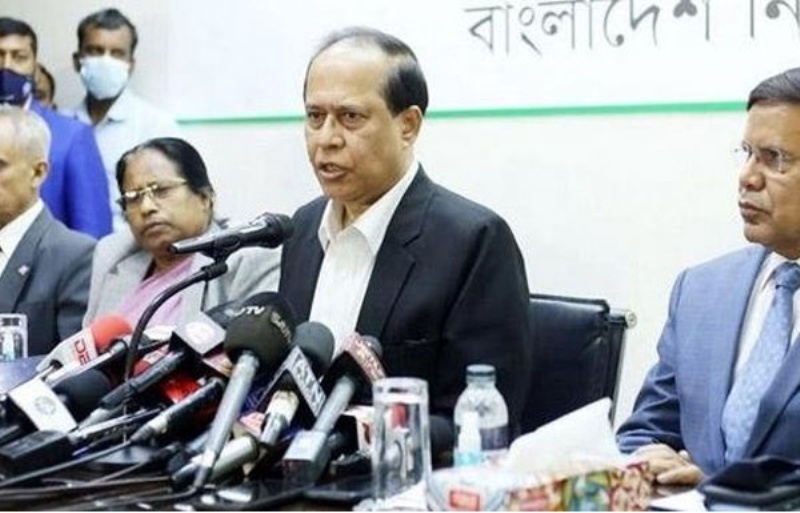 Collected
There is no guarantee of fair voting in EVMs or ballots if they are not participatory: CEC Awal
Dhaka, October 4: Chief Election Commissioner (CEC) Kazi Habibul Awal said, "There is no guarantee whether Electronic Voting Machines (EVM) and ballots will be required in the upcoming parliamentary elections. We have asked you all (political parties) to come and hold a participatory election. Make it effective, so that the election is beautiful, acceptable to the people. If the national election is not participatory, neither the EVM nor the ballot paper can guarantee a fair election."
He made these comments to reporters after a meeting with the Election Monitoring Forum (EMF) at the Election Building in Agargaon on Tuesday (October 4). A five-member delegation of the organization led by EMF Chairman Professor Mohammad Abed Ali attended the meeting with the commission.
The CEC said, "What we want is not the EVM or the ballot. The main thing is that everyone should try to conduct a fair, fair and free and unhindered participatory election. It doesn't matter whether there are EVMs or ballots. If the election is not participatory. And there is no guarantee of effective competition, how the EVM will behave, how the ballot will behave."
CEC said, "We have heard the discussion of EMF. They came, learned that we are registered and asked to explain the perception we have about EVMs. They are also trying to remove the negative perception that prevails."
Kazi Habibul Awal said, "We have decided to use EVMs in the maximum 150 seats in the national elections. However, there is no guarantee so far. Because it will depend on whether the government approves the project. If the financial implications of this are not appropriate in the government's view, the government will not approve the project. We may not agree on it. But our judgment analysis, first of all we said we came but did not support EVM. We tried to understand the machine in various ways for a long time and had extensive discussions, got a lot of participation in it."