Bangladesh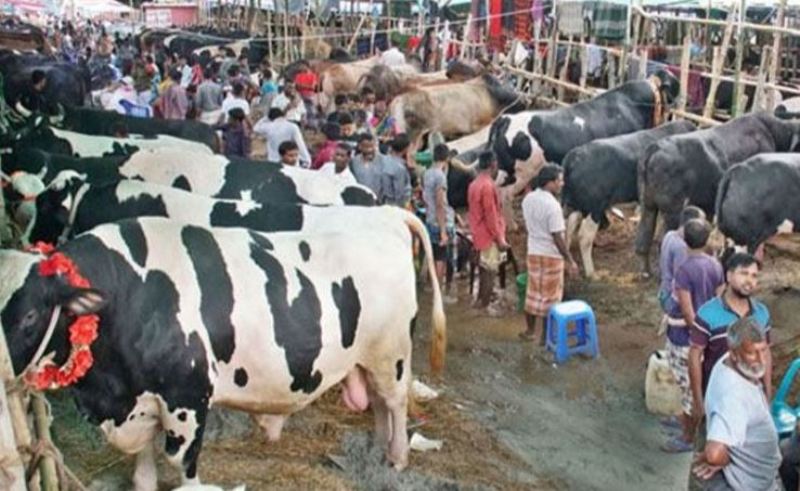 Collected
There is no restriction on setting up animal market in Aftabnagar
Dhaka, June 14: The Appellate Division has suspended the High Court's order suspending the lease proceedings regarding the non-establishment of a sacrificial animal market in Aftabnagar of the capital around the upcoming Eid-ul-Azha. As a result, there was no legal obstacle to set up animal markets in Aftabnagar. The Appellate Division headed by Justice Obaidul Hasan gave this order on Wednesday.
On May 22, the High Court suspended the lease proceedings in Aftabnagar for not setting up animal markets. At the same time, Dhaka North City Corporation (DNCC) issued a rule seeking to know why leasing of vacant space from Block 'B' to 'H' of Badda Eastern Housing Aftabnagar should not be declared illegal.
On May 15, Supreme Court lawyer Md. Yunus Ali Akand filed a public interest writ seeking a directive not to set up a cow market in Aftabnagar to protect the environment. In the writ, the Ministry of Local Government and Dhaka North City Corporation, the Chief Land Officer of Dhaka North City, the Chairman of the Capital Development Authority, Eastern Housing and the Dhaka District Commissioner were made defendants.
Before that writ, Sheikh Mahmud made a brilliant appeal to the mayor of the city corporation on behalf of the residents. It is said that the people living in Zahirul Islam City (Aftabnagar) live a largely inhumane life due to temporary haats being set up for about a month before and after Eid-ul-Azha. Since the temporary cattle and goat market (Aftabnagar) is located on the main traffic road, the citizens living here have to suffer a lot in their journey. During this time, if a person falls ill, it becomes impossible for an ambulance to enter to take him to the hospital. When someone dies, it becomes difficult to carry his dead body.
Besides, the living environment of the residential area is severely damaged due to the establishment of cattle and goat markets. The environment of the area is heavily polluted by various wastes of cows and goats. Apart from this, the main road to Zahirul Islam City (Aftabnagar) was also heavily damaged. In view of which the citizens living in Aftabnagar have to suffer a lot in their journey due to the potholes on the main road throughout the year.