Bangladesh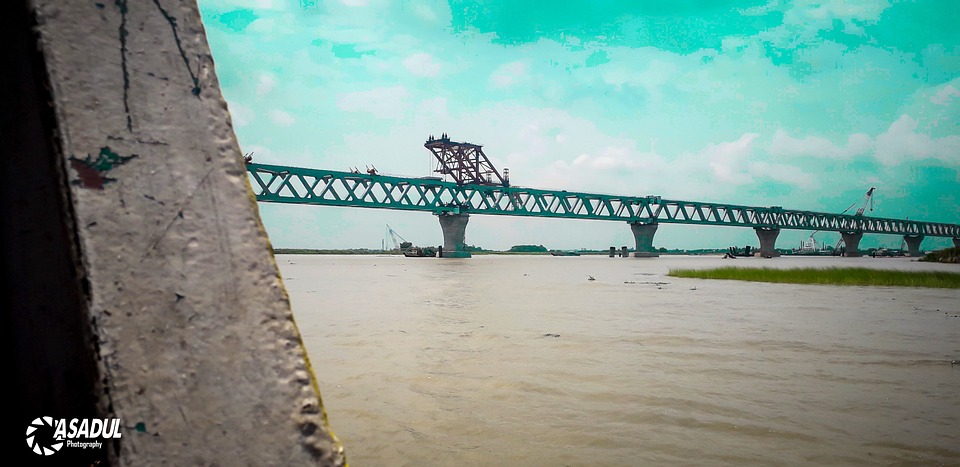 Pixabay
There is no transmission line over Padma-Yamuna
Dhaka, 29 January 2023 : Construction of transmission line is underway to supply electricity from Rooppur nuclear power plant across the country.
The project, which started in April 2018, was supposed to be completed by December 2023.
It was supposed to cover the construction of 20 km river crossing transmission lines on the Padma and Yamuna rivers. The expenditure in this sector was estimated at 6 thousand 52 crores. But because the LC could not be opened, the work of that part could not be started. As a result, important work is missing from the ongoing project.
Power Grid Company of Bangladesh (PGCB) officials said that under a new scheme, initiatives will be taken to construct a 20 km river crossing transmission line on the Padma and Yamuna rivers. On the other hand, other parts of the project titled 'Development of transmission infrastructure for the evacuation of power produced by Rooppur nuclear power plant' have also seen slowness.
IMED has submitted a written report to PGCB for implementation of the project within the stipulated time. PGCB has been asked to inform about the measures taken in light of the recommendations sent by IMED by February 10.
IMED Sector-1 Director (Deputy Secretary) Mohammad Mahidur Rahman prepared a report after inspecting the project site.
Regarding the project, he said, we have prepared the site report of the project and sent it to PGCB through the electricity department. We also have some recommendations. The progress of some packages of the project is not satisfactory. I have expressed doubts about whether the project will be implemented at the specified time or not.
According to PGCB, Rooppur nuclear power plant is being built at the largest cost in history. A huge cost project is being taken to deliver that electricity to 13 districts of the country. 609 km of power lines will be laid under this.
More about this source text