Bangladesh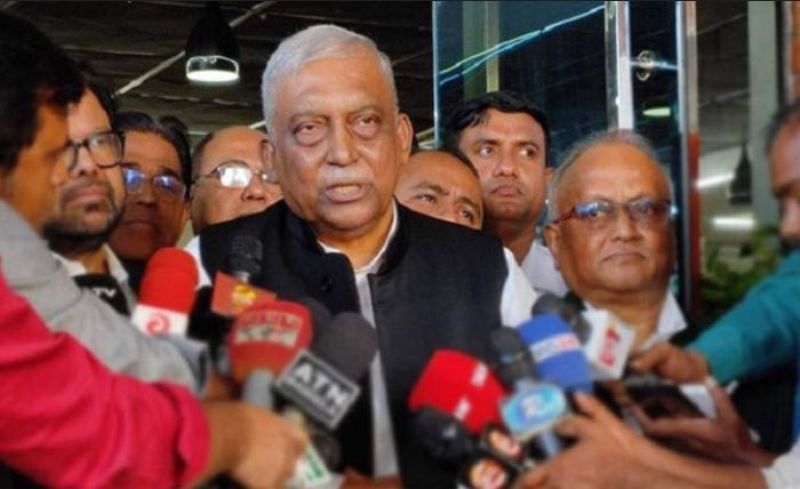 Collected
There's no alternative to dialogue: Home Minister
Dhaka, June 7: Home Minister Asaduzzaman Khan Kamal has said that there is no alternative to dialogue in the interest of a free, fair and acceptable election and democracy ahead of the 12th national election. He said, the dialogue will continue. There is no alternative to dialogue. We think everything should be resolved through dialogue and discussion.
He said this in response to questions from reporters after the Independence Award-2023 celebration ceremony at the headquarters of the Directorate of Fire Service and Civil Defense on Wednesday. Earlier, Awami League's advisory council member and coordinator of 14 parties, Amir Hossain Amu, said that in the interest of democracy, discussions with BNP may be held through the mediation of the United Nations representative.
However, Awami League General Secretary Obaidul Quader said in the historical six-point day discussion on Wednesday morning that no decision has been taken regarding dialogue or discussion with BNP.
He said that the decision to negotiate with BNP has not been made yet. There is no such political crisis in the country that the United Nations has to intervene here. There has been no crisis in independent Bangladesh that would be mediated by the United Nations.
Meanwhile, regarding the dialogue, the Home Minister said, Awami League is a popular party. Awami League has been in power for a long time. Awami League believes that the power of the people should continue. To continue the people's power, we have to discuss with everyone. So there is no alternative to dialogue or discussion.
In response to a question on whether Jamaat-e-Islami will be allowed to hold protests, the Home Minister said that those who do politics have the political right to hold meetings. They will express their opinion, it is normal.
The minister also said that as far as I know, Jamaat-e-Islami is not a political party recognized by the Election Commission. So the Commissioner of Dhaka Metropolitan Police (DMP) will tell us the decision in this regard. A decision will be taken after scrutinizing whether there is any possibility of sabotage or disorder if the assembly is allowed to be held in Dhaka (Baitul Mukarram area).