Bangladesh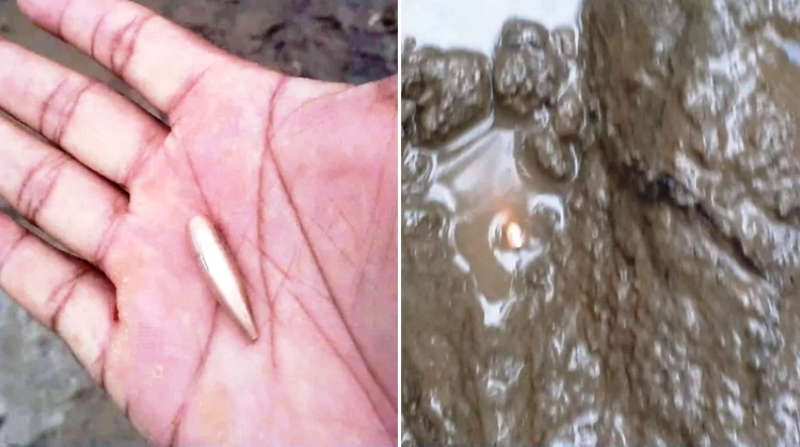 Photo: Collected
This time bullet fired from Myanmar comes to Bangladesh
Own Correspondent, Dhaka, Sept 10: For the third time, a bullet fired from Myanmar has reached Bangladesh. However, no casualty occurred in this incident.
Gunfire was heard inside Myanmar at around 3 pm on Friday (September 9). In the evening, a bullet rang out in Tambru Ghonar neighborhood of Ward No. 2 of Ghumdhum Union of Naikxyongchari Upazila of Bandarban.
According to local sources, heavy firing and clashes between the Arakan Army and the Myanmar security forces have been going on for a long time. Clashes broke out inside Myanmar approximately three kilometers east-south opposite BGB BOP responsible border pillar 36 of Ward No. 3 of Ghumdhum Union on Friday. An estimated 400-500 rounds of small arms fire and 20-25 mortar shells were heard during the clashes between the two sides.
In the evening, a small-arms' fire was heard in the neighborhood of Ward No. 2 Tambru Ghona. This again caused panic among the locals.
Earlier on August 28, two mortar shells fired by the Myanmar Army landed in Tumbru Uttarpara Jame Masjid area of ​​the same union. There were no casualties as the shells did not explode. Later on September 3 at 9:30 am, two shells fired from warplanes fell in the area between border pillars 40-41 under Reju Amtali BGB BOP of Ward No. 8.
Anwar Hossain, a member of Ward No. 5 of Ghumdhum Union, said on Friday, "After being closed yesterday, the sound of gunshots was heard again from 3:30 p.m. today. Later in the evening, locals reported a small arms fire in the neighborhood of Tambru Ghona."