Bangladesh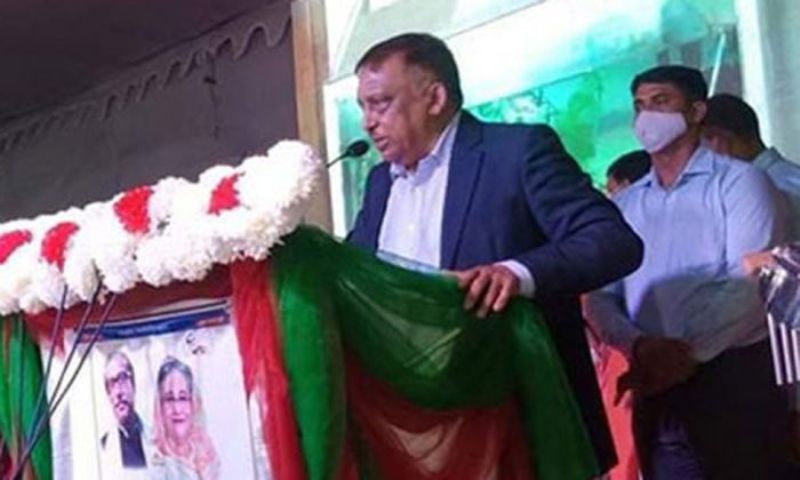 Collected
Those who transgress religion must be punished: Home Minister
Dhaka, October 19: Home Minister Asaduzzaman Khan Kamal has warned those involved in communal attacks and vandalism in the country and those who are conspiring and trespassing on religion will be punished. He said those people will be identified and their identities would be made public.
"If those who conspire in this way do not correct themselves, they will face danger," the Home Minister said at a function titled 'Chiranjeev Bangabandhu' on the occasion of the 58th birth anniversary of Sheikh Russel, the youngest son of Father of the Nation Bangabandhu Sheikh Mujibur Rahman, held at Uttara-3 Sector Ground in the capital on Monday evening.
At the end of the program, the minister distributed sewing machines among 300 needy people.
"Hindu-Muslim religious festivals are thousands of years old. We Hindus, Muslims, Buddhists and Christians celebrate all the festivals together. But with one provocation after another, we see an attempt to destabilize the country by hurting religious beliefs. There was only one target of all these things - that is how we can put this Bangladesh in danger, we have also seen how to play tricks on the fate of the people of Bangladesh," the lawmaker added.
Referring to Pirganj as the constituency of the Speaker, the Minister said, "There, under the direction of the Prime Minister, tin and cash have been given to those whose houses have been burnt down. Our leaders and workers are also working there so that the victims do not suffer."
"We see this chaos only when the Prime Minister has made Bangabandhu's dream a reality one after another. But the ignorant party does not know that it is Sheikh Hasina. She can make the impossible possible, she can change. So there is no point in creating all these chaotic situations. Her popularity is skyrocketing. The people of the country believe that as long as she remains in power, Bangladesh will move forward at a breakneck speed," Asaduzzaman said.
Asaduzzaman Khan Kamal said, "After the martyrdom of Father of the Nation Bangabandhu Sheikh Mujibur Rahman, we went astray and lost track. Then the Prime Minister came to the country and united the whole of Bangladesh."