Bangladesh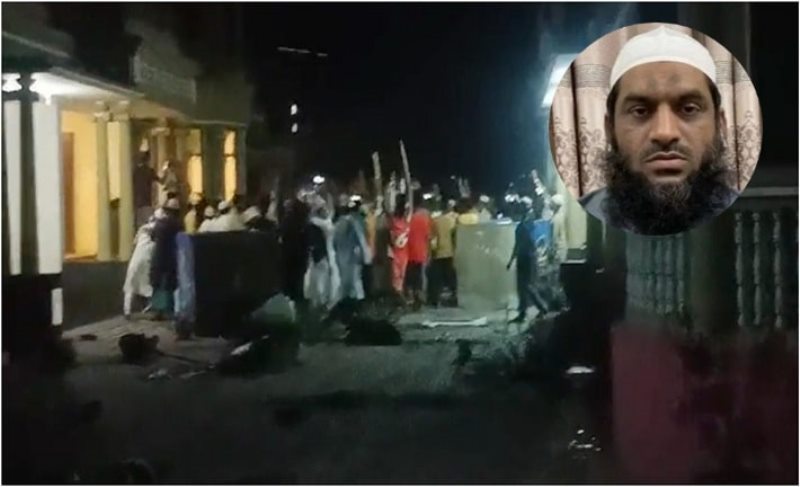 Collected
Three cases against Mamunul, 82 others for vandalising resort
Dhaka, April 8: Hefazat-e-Islam's central joint secretary general Mamunul Haque and 82 others have been named in a case filed in Sonargaon, Narayanganj, alleging assault on police and vandalism at a resort. Besides, 500 to 600 people have been made anonymous accused in the case.
Narayanganj Superintendent of Police (SP) Mohammad Zaidul Alam said on Wednesday (April 7th) afternoon, "Three cases were registered on Tuesday night. The police filed two cases as plaintiffs and the journalist filed one case as a plaintiff."
Hefazat leaders released him from the resort in Sonargaon and took him to a local mosque on the evening of April 3. Earlier in the afternoon, Mamunul Haque was blocked by some locals at the Royal Resort. In a video spread on the incident that day, it was heard that Mamunul was arrested along with a woman. However, he claimed that the woman was his wife.
Police and local administration officials were also present at the time. A few people made the incident live on Facebook. Seeing that live, excitement spread. After the evening, hundreds of locals and students of the madrasa went to the resort and brought Mamunul Haque. Mamunul Haque came out and addressed the crowd.
"Some outsiders have misbehaved. I came here to visit with my second wife. You stay calm," he said.
In the video spread on Facebook, it is seen that some locals are blocking Maulana Mamunul Haque in room number 501 of the resort and interrogating him. At that time, Mamunul Haque said in response to their question, he came to the resort with his second wife. The wife's name is Amena Tayyaba. According to Sharia, he married Amena two years ago. He also has evidence in this regard.
According to local sources, during the incident, the activists and supporters of Hefazat vandalized the resort with sticks. They then blocked the Dhaka-Chittagong highway to protest.
Hefazat activists set fire to the road and vandalized several vehicles. Police later fired tear gas to disperse the crowd.
Hefazat-e-Islam's Narayanganj metropolitan branch leader Maulana Ferdausur Rahman said Hefazat's central leader Maulana Mamunul Haque had two marriages. He came to the Royal Resort in Sonargaon on Saturday with his second wife. Later, local Chhatra League, Juba League leaders and activists and locals blocked and assaulted him. Mamunul Haque's shirt was torn in a scuffle with the locals.