Bangladesh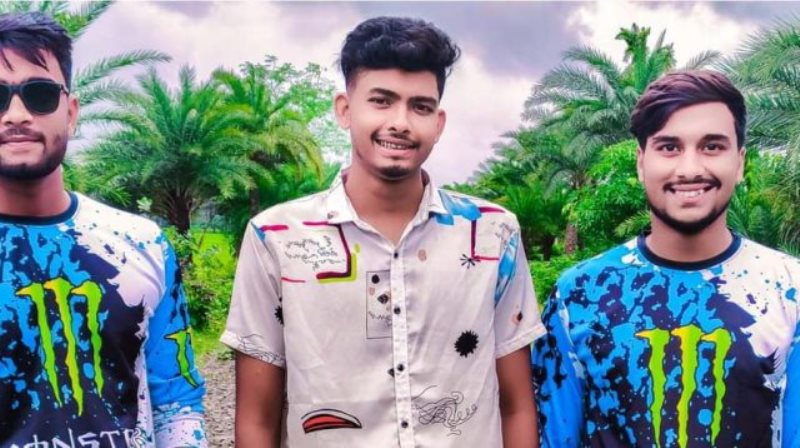 Photo: Collected
Three college students killed in road accident in Jessore-Benapole Highway
Own Correspondent, Dhaka, Oct 8: Three college students have been killed after being hit by a bus in Natunhat area of Jessore-Benapole highway.
The accident took place around 9 pm on Friday. Police recovered the bodies of the victims and sent them to Jessore General Hospital morgue.
The deceased have been identified as Asif (19), son of Saiful Islam of Edenda village of Jessore Sadar Upazila, Arman (19), son of Nazir Ali of Bajadurgapur village, and Salman (19), son of Alamgir Hossain. The deceased were 12th-class students of Natunhat Public College of Sadar Upazila.
Alamgir Hossain, the father of the deceased Salman, said, "Three classmates were returning from Jhikargacha on a motorcycle. On the way, when he reached Natunhat Itabata area, they collided with a long-distance bus coming from the opposite direction. Armaan and Asif died on the spot. Salman died after being rescued and brought to Jessore General Hospital."
He further said, "My son got sick recently. I didn't give him a motorcycle, what happened today when he ran away with his friends! I have no one else! I stayed abroad for 10 years for them."
Shimul Hossain, brother of deceased Arman, said, "Five friends were returning home from Jhikargacha in two motorcycles. On the way, three of them were knocked down by a bus at Natunhat. Two including my brother Arman died on the spot. Another died in hospital. Their remaining two friends are yet to be found."
Meanwhile, Anisur Rahman, Chairman of Jessore Sadar Upazila's Deyara Union, rushed to Jessore General Hospital after receiving the news. He said, "Teenage boys ride motorcycles at high speed. Three college students lost their lives today due to this speed. Parents need to be more aware. Motorcycles should not be bought for young children. And keep an eye on what they're doing with friends. In particular, social resistance to speeding should be developed. Then there will be no premature deaths on the roads."