Bangladesh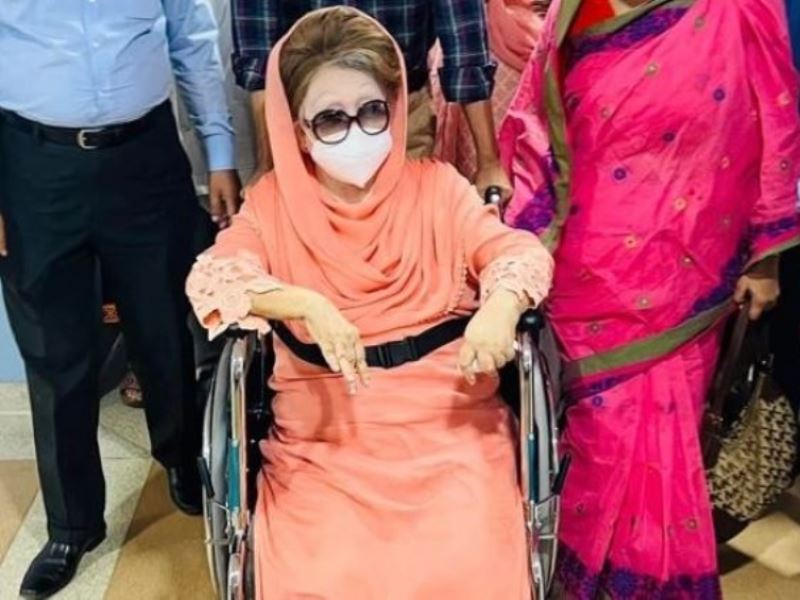 File photo
Three foreigners allowed to testify against Khaleda Zia
Dhaka, Sept 18: A court has allowed three foreigners, including one from the FBI and two from the Canadian Royal Mounted Police, to testify in the NAICO corruption case against BNP Chairperson Khaleda Zia.
Sheikh Hafizur Rahman's court of Special Judge Court-9 of Dhaka granted this permission on Sunday. Earlier, on September 12, Attorney General AM Amin Uddin applied for permission to present the witnesses in the court, and the court fixed today for the hearing. On that day, Judge Sheikh Hafizur Rahman recorded the statement of ACC Deputy Director Muhammad Mahbubul Alam. Earlier, the court recorded a part of his speech on May 23.
After that, the examination of the witnesses on behalf of the 2 accused in the case - BNP Acting Chairman Tariq Rahman's close friend Ghiyasuddin Al Mamun and the former president of Dhaka Club Salim Bhuiya ended. Advocate Zainal Abedin Meshbah applied on behalf of BNP Chairperson Khaleda Zia seeking adjournment of the hearing.
Meshbah mentioned in the application that Khaleda Zia had earlier filed a writ petition in the High Court challenging the validity of the order framing the complaint against her. After the hearing, the High Court dismissed the writ petition and said that the judicial proceedings will continue. He said that leave-to-appeal will be filed in the Supreme Court against the order of the High Court, so the hearing should be adjourned.
Khaleda Zia is sick now. She was previously admitted to Evercare Hospital for treatment. After being released from the prison by an executive order of the government, she was treated in that hospital. Advocate Zainal Abedin Meshbah represented her in her absence in the court. The same court framed charges against Khaleda Zia and others on March 19.
The Anti-Corruption Commission (ACC) filed the case in December 2007, alleging abuse of power in awarding gas exploration and extraction contracts to Canadian company NAICO during his tenure as prime minister between 2001 and 2006. Three accused in the case including former state energy minister and BNP leader AKM Mosharraf Hossain and former law minister Maudud Ahmed have died. Their names have been omitted from the complaint in the case.