Bangladesh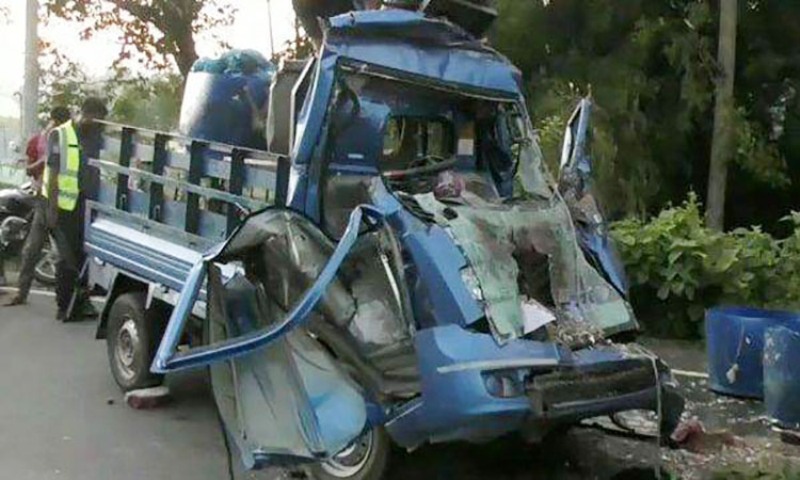 Collected
Three killed in Netrokona road accident
Dhaka, September 25: Three people were killed when a fishing pickup collided with a broken truck at Netrokona Sadar. Another was injured. The accident took place at around 3:30 pm on Friday (September 24) in Bagra area of Challisha Union on Netrokona-Mymensingh highway.
The deceased were identified as Ronnie Mia, a fishmonger and his cousin Johnny Mia and a pickup driver Abuchan.
According to police and local sources, a fish-carrying pickup left for Dhaka on Friday night from the tree floor of Paikurati Union in Dharmapasha upazila of Sunamganj. Upon reaching the Bagra market area, the pickup lost control and collided with a wrecked truck.
Fish trader Ronnie Mia and his cousin Johnny Mia died on the spot. Abuchan, a seriously injured pickup driver, was rescued and died on the way to Mymensingh Medical College Hospital. Upon receiving the news, the police and fire service went to the spot and rescued the dead and injured. Another seriously injured has been sent to Dhaka for better treatment.
Netrokona Model Police Officer-in-Charge (OC) Khandaker Shaker Ahmed said the bodies of the two deceased were taken to Shyamganj police outpost. The body of pickup driver Abuchan is in Mymensingh Medical College Hospital.