Bangladesh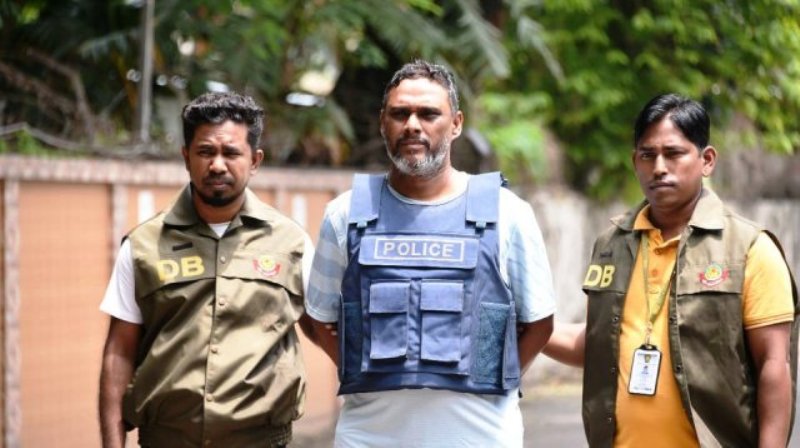 Collected
Tipu-Preeti murder: Shooter Musa placed on six-day remand
Dhaka, June 10: A court has placed shooter Sumon Sikder Musa, arrested in connection with the shooting deaths of Awami League leader Zahidul Islam Tipu and college student Samia Afran Preeti in Shahjahanpur, on a six-day remand.
Police produced him in court on Friday (June 10). After that, DB police, the investigating agency of the case, requested to take him on remand for 15 days for proper investigation of the case. Following the hearing, Dhaka Metropolitan Magistrate Farah Diba Chhanda granted him a six-day remand.
In the confessional statement of Masum Mohammad alias Akash, the shooter arrested from Bogra in connection with Tipu-Preeti's murder, Musa's name is mentioned as the main planner and coordinator. It was later learned that Musa had left the country for the UAE on March 12 before the incident. The NCB branch of the police headquarters was contacted on April 6 to find him.
The police headquarters started communicating with various countries in the Middle East through Interpol on April 8. It is learned that on May 8, Musa entered Oman from Dubai. Musa was arrested on May 12 in collaboration with Interpol's Oman Police NCB. A Bangladesh Police team returned to Oman on Thursday (June 9th) and repatriated Musa.
Awami League leader Zahidul Islam Tipu was shot dead in front of Bata showroom near Islami Bank in Shahjahanpur around 10:15 pm on March 24. A college student named Samia Afran Preeti (19) was also killed in the rickshaw. Tipu's driver Munna was also shot.
Tipu's wife Farhana Islam Dolly, a reserved councilor of Dhaka South City Corporation (DSCC), filed a murder case with Shahjahanpur Police Station on the same night after the shocking murder. Unidentified persons were accused in this.
In the case statement, Tipu's wife alleged that unidentified miscreants attacked her husband as soon as he reached in front of the Bata shop at 202 North Shahjahanpur Manama Bhaban of Shahjahanpur Police Station around 10:15 pm on March 24. "They fired randomly with firearms to kill my husband Jahidul Islam Tipu," she said.