Bangladesh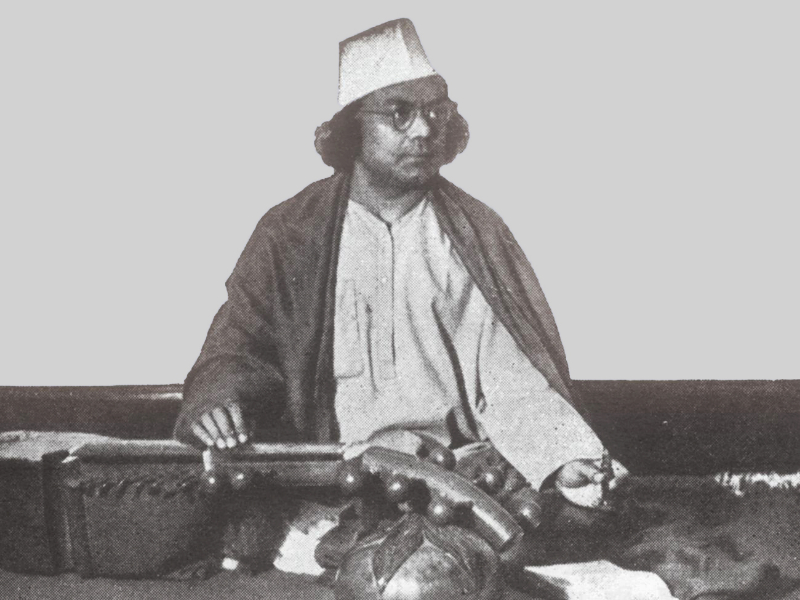 File photo/Wikimedia Commons/Nazrul Academy
Today is 123rd birth anniversary of national poet Nazrul Islam
Own Correspondent, Dhaka, May 25: Today (Wednesday) is the 123rd birth anniversary of Kazi Nazrul Islam, a poet of rebellion. Nazrul's birthday is celebrated on May 25 of the English year.
National poet Kazi Nazrul Islam is both a lover and a rebel. Nazrul's impeccable presence in novels, plays, music and philosophy has made Bengali literature colourful. Hidden behind the identity of vocalist, actor, editor, this arrogant man felt the cry of oppressed-helpless with his heart. His poems against injustice spark in the blood of millions of young people. Today is the 123rd birthday of this great man.
The genius was born in the village of Churulia, Asansol in Burdwan District in India's West Bengal on Joishtho 11, 1306 BS (May 25, 1899 according to the English year). His father's name is Kazi Fakir Ahmed and his mother is Zaheda Khatun. Born into a poor family, misery was his constant companion. His nickname was Dukhu Mia.
Nazrul woke up the Indians by hitting his writing like a comet in the anti-British movement. Through his poetry, songs, novels and other literary and political activities, Nazrul was the strongest and most vocal voice against communalism, feudalism, imperialism and colonialism in subjugated India, especially in undivided Bangladesh. That is why the English government confiscated his books and essays and imprisoned him. Rebel Nazrul also went on a 40-day hunger strike in jail to protest against the foreign government's imprisonment.
In his 22-year career as a writer, he wrote about 3,000 songs, numerous poems, short stories and novels. Kazi Nazrul Islam, known in the history of Bengali literature as the 'Rebel Poet' and 'Bulbul' of modern Bengali music, was the most colourful figure in the cultural world of undivided Bengal of the subcontinent in the twenties and thirties of the twentieth century.
His poem 'Chl Chal Chal' is the war song of Bangladesh. Rebellion, love, humanity has made the poet's work eternal, has brought him closer to the masses. In the poem, he says, "Gahi Shammer Gaan / Manusher Cheye Boro Kichu Nai, Nohe Kichu Mohiyan".
On May 24, 1972, the poet and his family came to Bangladesh on the initiative of the then Prime Minister Bangabandhu Sheikh Mujibur Rahman. The Bangladesh government granted Kazi Nazrul Islam the citizenship of Bangladesh and declared him the national poet. He remained in Bangladesh till his death. Although he lived for 77 years, he fell ill in July 1942. He lived an unbearably silent life for 34 long years till his death on August 29, 1976.