Bangladesh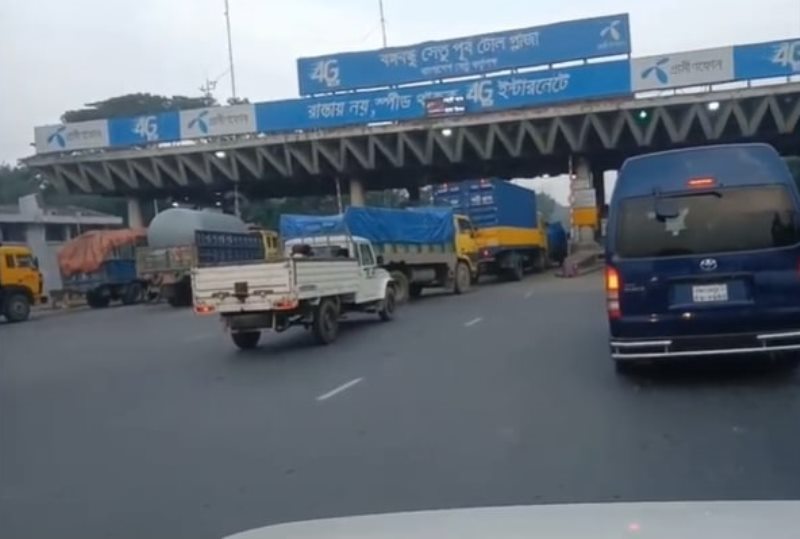 Screengrab from YouTube
Toll of Tk 2.75 crore collected in a day at Bangabandhu Bridge during lockdown
Dhaka, August 2: Even with a hard lockdown in place, authorities at the Bangabandhu Bridge collected toll amounting to Tk 2,78,53,310 in a day as 37,940 vehicles crossed the stretch. Ahsanul Kabir Pavel, executive engineer of the Bangladesh Bridge Authority's Bangabandhu Bridge site office, said on Monday (August 2).
Of this, toll of Tk 1,54,11,720 has been collected against 20,596 vehicles at the bridge's East Toll Plaza, while Tk 1,24,41,590 was collected against 17,344 vehicles at the west toll plaza of the bridge.
More vehicles heading towards the north and west have crossed the bridge than the Dhaka-bound ones.