Bangladesh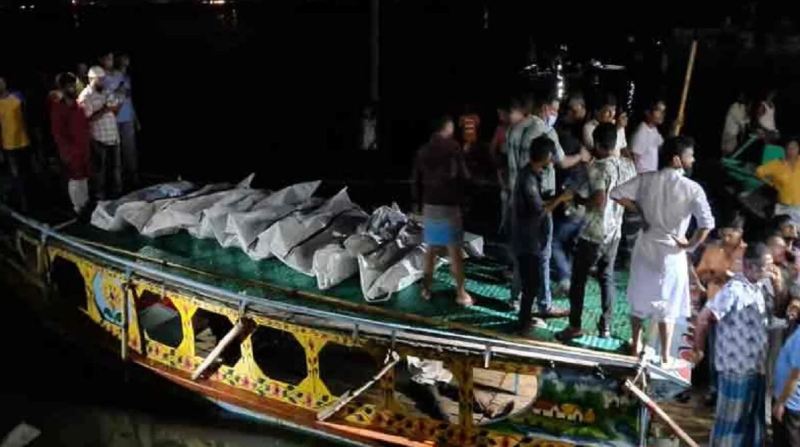 Collected
Trawler capsize: Five arrested
Dhaka, August 28: In Brahmanbaria, a case has been registered against seven more people in connection with the sinking of a trawler. Police have arrested five people in the incident. Selim Mia, son of late Abdul Hasim of Champaknagar in the upazila, filed the case with Bijoyanagar Police Station on Saturday (August 28). Four members of his family were killed in the trawler sinking.
The arrested are Jamil Mia, 35, son of Abjal Mia of Sholabari area of ​​Panishwar union in Sarail upazila of the district. Md. Khokon (22), son of Kashem Miah, associate of the boatman; and Md. Russell (18), son of the late Abdul Karim, Md. Solaiman (64), son of late Ashraf Ali; And Mistu Mia (67).
Officer-in-charge (OC) of Bijoynagar Police Station Mirza Mohammad Hasan said in the case, five people, including two bulkheads, have been arrested. The case will show their arrest as their names are in the statement. Earlier, two trawlers collided head-on at Laiska Beel in Brahmanbaria Sadar Upazila around 5:45 pm on Friday. Divers have recovered the bodies of 22 people, including women and children, in the incident.