Bangladesh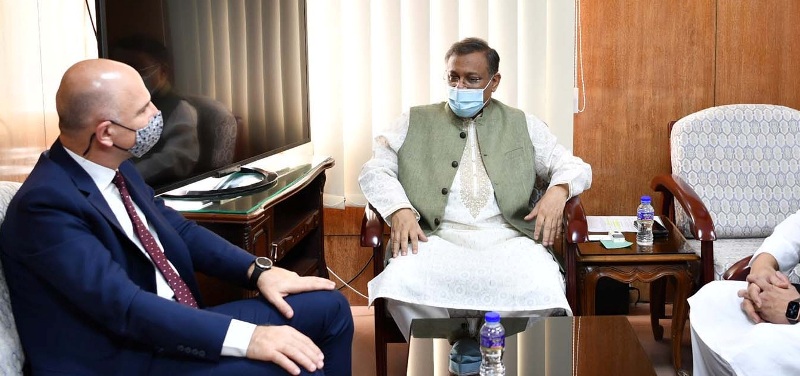 PID
Turkey to install Bangabandhu's sculpture in Ankara and Kemal Ataturk's sculpture in Dhaka
Dhaka, December 2: Turkey will build sculptures of Bangabandhu Sheikh Mujibur Rahman in Ankara and Mostafa Kemal Ataturk on Kemal Ataturk Avenue in Dhaka. Such a decision came to light in the ongoing sculpture controversy in the country. Turkish Ambassador Mustafa Osman Turan told reporters after a meeting with the information minister at the Information Ministry on Wednesday (December 2nd).
The Turkish ambassador said bilateral cooperation between the two friendly countries have been discussed.
"We hope to attend the closing ceremony of Mujib's Barsho. Bangabandhu is the symbol of Bangladesh and Kemal Ataturk of Turkey. We have decided to place sculptures of these two leaders in the two countries. This work will begin soon."
The Turkish ambassador said discussions were also held if similar sculptures can be installed in Istanbul and Chittagong.
Information Minister Dr. Hassan Mahmoud said the Turkish ambassador said they had decided to erect a sculpture of Bangabandhu Sheikh Mujibur Rahman in Ankara. At the same time, another sculpture of Kemal Ataturk, the founder of modern Turkey, will be placed in Dhaka.
"We have also discussed whether the same can be done in Istanbul, the commercial capital of Turkey, and in Chittagong, Bangladesh."