Bangladesh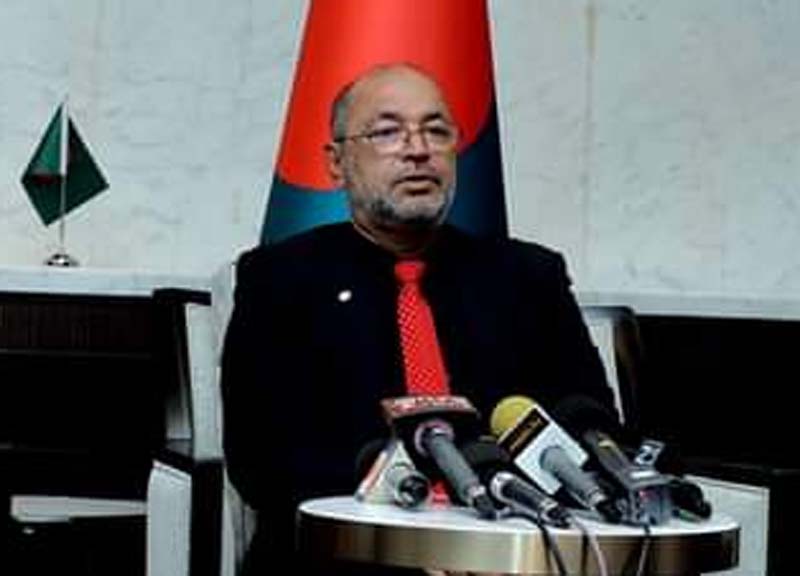 PID
Turkey to support till Rohingya issue is solved
Dhaka, January 9, 2022: Turkey stands by Bangladesh as an ally in tackling the Rohingya crisis, said the country's Home Minister Solaiman Soylu.
He said that the humanity that Bangladesh has shown by sheltering Rohingyas is rare in the world. The Rohingya crisis needs to be resolved. This is possible only with the intervention of world leadership. As long as this crisis is not resolved, Turkey will provide all kinds of assistance in resolving the crisis and managing the Rohingya from the side of Bangladesh.
He was speaking at the reopening of a 50-bed field hospital run by Turkish government agency Afad, which was gutted in a March 22 fire at Rohingya Camp No. 9 in Balukhali, Ukhia Upazila, Cox's Bazar, on Saturday (January 8th) morning.
At the time, the Minister of State for Disaster Management and Relief. Md. Enamur Rahman also spoke. Later, the Turkish Interior Minister visited a temporary shelter under construction for Rohingyas displaced by the fire in the same area.
Maten spent some time playing with the Rohingya youth and talked to Rohingyas of different ages.
He later visited the Turkish Red Crescent's healthcare activities at Rohingya Camp No. 18 and a Rohingya soap factory run by the Dianat Foundation in Turkey.
Earlier in the day, the Turkish Interior Minister arrived at Cox's Bazar International Airport directly from Istanbul on a special flight at 8 am. State Minister for Disaster Management and Relief welcomed the Turkish Home Minister at Cox's Bazar Airport. Md. Enamur Rahman. After that his fleet left for the camp. He reached Cox's Bazar around 3 pm after inspecting the camp in perfect security. Later he left Cox's Bazar for Dhaka on that special flight. At the camp, APBN members welcomed the Turkish Interior Minister and gave him gifts.