Bangladesh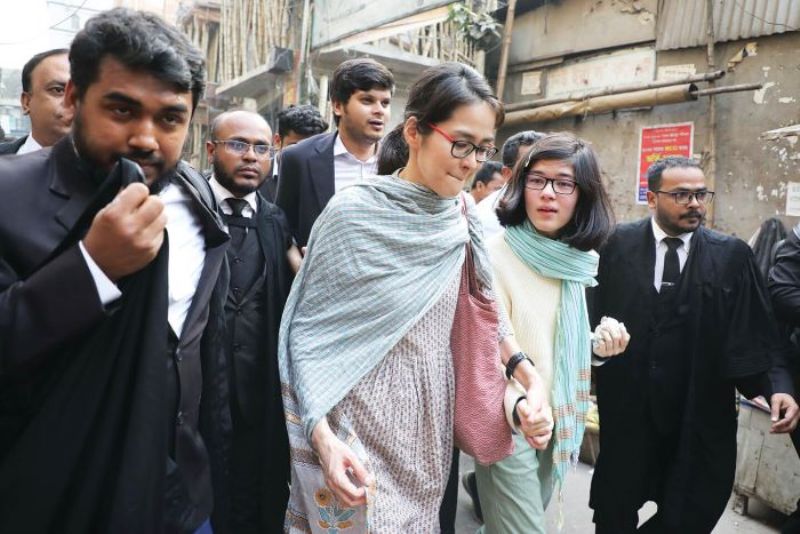 Collected
Two children to be with Japanese mother: Court
Dhaka, January 30: Parents are fighting a legal battle to get custody of their two daughters. Sometimes the girls also ran with them to the balcony of the court. In the end, these two children are staying with the mother. Second Additional Assistant Judge of Dhaka and Family Court Judge Durdana Rahman announced the verdict in this regard on Sunday (January 29) afternoon. The court thinks that the children will be better off if the mother is in charge. So the court rejected the application made by the father to take custody of the two children.
The names of these two children are Jasmine Malika and Laila Lina. Japanese doctor Nakano Eriko and Bangladeshi engineer Imran Sharif fought a legal battle for about a year and a half to take their responsibility.
Finally, the court left the two children in the hands of the mother. In the verdict, the court said that their mother can go to Japan with the girls. Besides, the case filed by Imran Sharif, the father of two children, was also dismissed. Observing the verdict, the judge said, the best interest of the minor or the minor is important in determining their custody. Consideration is given to settling the case by taking into consideration the physical, human and environmental factors. Besides, their father has failed to prove whether the two girls will be well if they stay with their father.
The judge also said that the place of residence of the two minor children is Japan. Their mother is a Japanese doctor. Therefore, the court thinks that they will have physical and mental safety in the custody of the mother.
Japanese doctor Nakano Eriko's lawyer, Shishir Monir, said it was a landmark verdict. We are satisfied with this verdict.
Meanwhile Imran Sharif's lawyer Nasima Akhter Lovely said, we will appeal against this order. The two children are not allowed to go abroad until the case is settled.
According to this Act, "guardian" means the person who is engaged in the supervision of the body or property or both body and property of a minor. According to the law in Bangladesh, in case of divorce and their son child remains in the custody of the mother till the age of seven and the daughter till the age of puberty. In this case, the mother's rights are recognized first.
In 2008, Bangladeshi engineer Imran Sharif got married to Japanese doctor Eriko Nakano. Erico filed for divorce in early 2020 due to marital discord. After that, Imran moved to Bangladesh with his two eldest school-going daughters. And the little girl stayed in Japan with her mother Eriko.