Bangladesh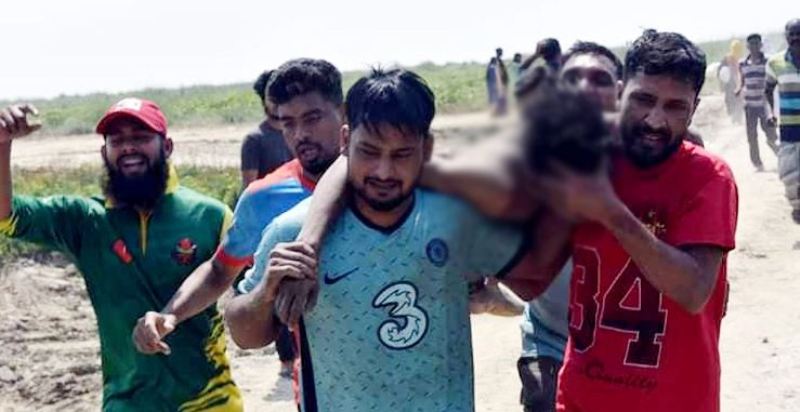 Collected
Two die while trying to save friend from drowning
Dhaka, March 18: A teenager drowned while taking a bath in Padma river in Rajshahi. Two more friends jumped into the river to save him. The drowned teenager survived but the two friends died. The accident took place on Friday (March 18) at around 11:30 am in the Padma river in Barakuthi area of the city. The deceased have been identified as Nirab, 15, son of Sarik of Barakuthi area of Rajshahi and Shahin, 16, son of Sayed of the same area.
Nirab was a student of Loknath School in the city and Shahin was a student of Education Board's Model School. They are both known to be in the eighth grade.
According to the locals, Sajeed, Nirab, Shahil and 8 to 10 other friends took a bath in the river Padma on the banks of Barakuthi in the city. Among them, when Sajeed goes deep in the river, it starts sinking. Seeing him drowning, Nirab and Sahil came to rescue him. They managed to rescue Sajed but later drowned themselves. The others who were with him did not find them later.
When the teenagers got up and informed the locals, they informed the fire service. Later, divers from Rajshahi Fire Service and Civil Defense rescued the two teenagers from the river and took them to Rajshahi Medical College (RMC) Hospital. By then they were dead. The doctor on duty at the hospital declared them dead.