Bangladesh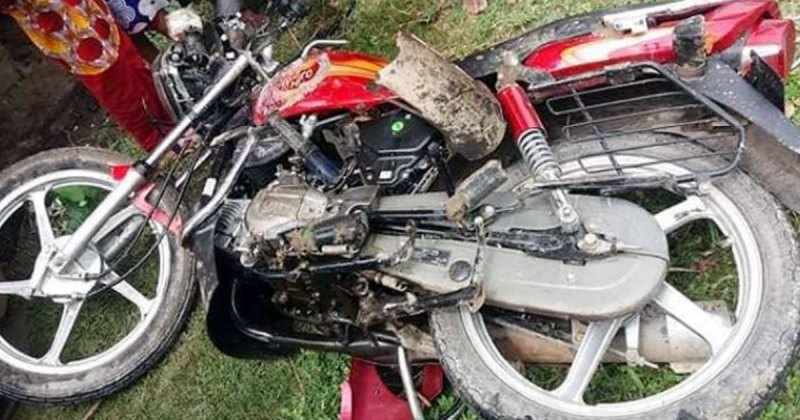 Collected
Two killed in separate incidents in Rajbari and Shaistaganj
Dhaka, October 31: Two people were killed in road accidents in Rajbari and Habiganj's Shayestaganj on Friday.
According to police, an unidentified 35-year-old motorcyclist was killed in a road accident at Boalia and Bangladeshhat areas on the Rajbari-Kushtia regional road. The accident took place at around 8.45 pm on Friday.
Pangsha Highway Police SI Shipon Mia said an unidentified motorcyclist was killed in an accident on Rajbari-Kushtia road a little further from Boalia junction in Kalukhali upazila. However, it was not known how the accident happened. Attempts are being made to identify the cause of the accident and the identity of the deceased.
Meanwhile, a bus collided head-on with a stone truck on the Dhaka-Sylhet highway at Shayestaganj in Habiganj, killing one person and injuring 20 others. The incident took place around 8 pm on Friday.
It is learned that a bus of Habiganj-bound Bismillah Paribahan and a Dhaka-bound stone truck collided head-on at Dakshinbarchar area of ​​Shayestaganj on the Dhaka-Sylhet highway.
Upon receiving the news, Shayestaganj Fire Service and Shayestaganj Highway Police reached the spot and rescued the victims and sent them to Habiganj Hospital. One died at the hospital.
Three of the seriously injured were sent to Dhaka Medical College Hospital.
The identities of the victims were not found. Shayestaganj Highway Police OC Tafiqul Islam Tawfiq confirmed the incident.