Bangladesh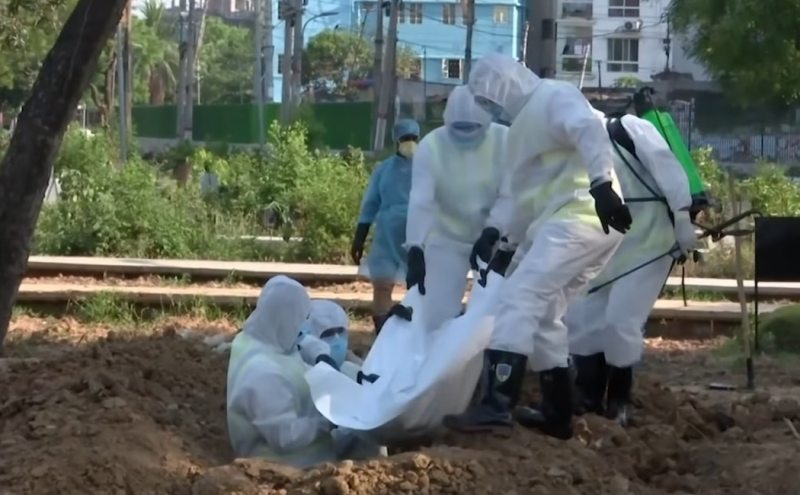 Screengrab from YouTube
Two more die of Covid-19 across Bangladesh in a day, death toll increases to 27,955
Dhaka, November 23: Two more people have died of the coronavirus across Bangladesh in between Sunday and Monday mornings, taking the national Covid-19 death toll to 27,955.
During this time, 264 new cases and 339 recoveries were recorded, as their tallies increased to 15,74,352 and 15,38,537 respectively.
The country tested 18,614 samples at 836 government and private laboratories in the said 24 hours, for a daily infection rate of 1.42 percent.
According to the Directorate General of Health Services (DGHS) Covid-19 mortality rate until Monday morning was 1.78 percent, recovery rate stood at 97.73 percent, while the overall infection rate lowered to 14.66 percent.