Bangladesh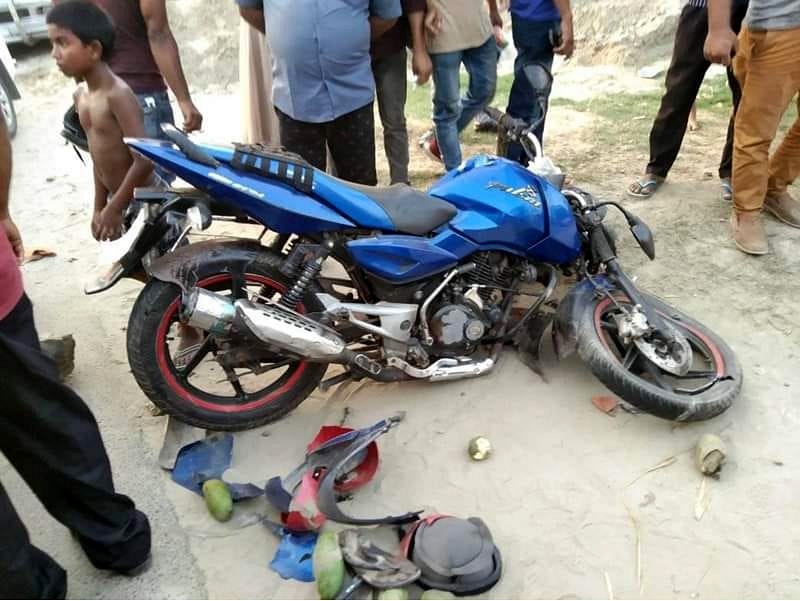 Collected
Two motorcyclists dead while trying to save stray dog in Chandpur
Dhaka, November 26: Two motorcyclists were killed in a head-on collision between a battery-operated auto-rickshaw and a motorcycle in Matlab North of Chandpur. The accident took place in Bhati Rasulpur area around 6 pm on Friday (November 25). The deceased are Mohammad Hossain (22) son of Rustam Ali of South Torki village and Salauddin (21) son of Mohsin Mia of the same village.
Eyewitnesses said that Hussain and Salauddin were going towards Torki village from Sahib Bazar on a motorcycle. At that time, when reaching Bati Rasulpur area of ​​Matlab-Dhaka regional highway, a dog fell in front. They tried to save the dog. At this time, there was a head-on collision with an autorickshaw coming from the opposite direction. Two motorcyclists died on the spot.
Chairman of Sultanabad Union Abubakar Siddique Khokon said, they both belong to the same village. "This is a sad incident. We are inquiring about the families of the victims."
Matlab North Police Station Officer-in-Charge (OC) Mohammad Mohiuddin confirmed the incident and said that the police station has not received any complaint yet. Further action will be taken if complaints are received.