Bangladesh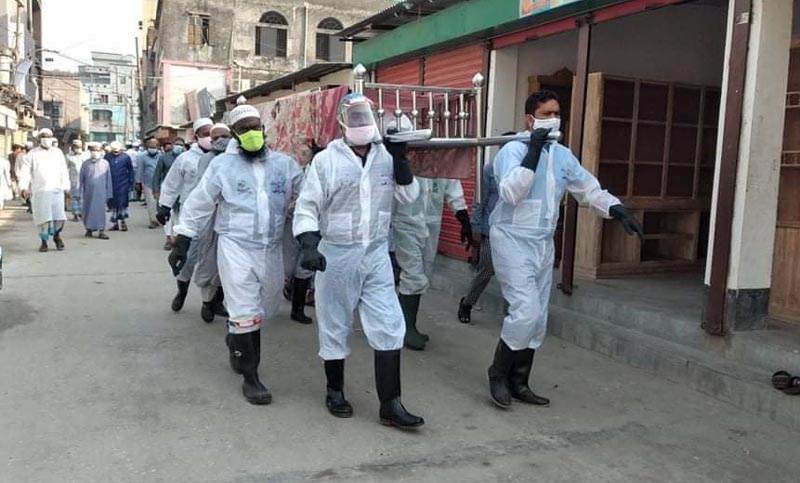 Collected
Two succumbs to Covid-19 infection within 24 hours, death toll climbs to 28,050
Own representative, Dhaka, December 21: Two more people have died in the last 24 hours from 8:00 am on Sunday to 8:00 am on Monday across the country, including the capital, after being infected with the deadly coronavirus. The deceased were both men and died at the hospital. As a result, the death toll in coronavirus rose to 28,050.
At the same time, 260 people have been newly identified as infected. As a result, the Covid-19 caseload in the country has increased to 15 lakh 81 thousand 343 people.
In the last 24 hours, 20,105 samples were collected and 19,955 samples were tested in 848 public and private laboratories. With this, the total number of sample examinations increased to 1 crore 12 lakh 86 thousand 29. In the last 24 hours, the identification rate was 1.30 percent.
The first coronavirus patient died in the country on March 18, 2020. The first Covid-19 case was reported in Bangladesh on March 8, 2020. Compared to the total sample tests so far, the patient identification rate is 14.01 percent.
Of the total 28,050 people who have died with coronavirus infections in the country, 17,945 were men and 10,105 were women. The death rate in the last 24 hours was 1.77 percent.
In the aforementioned 24 hours, 236 patients infected with coronavirus recovered. With this, the number of healthy patients has increased to 15 lakh 45 thousand 807 people. Patient recovery rate is 97.75 percent.
Both the deceased were in their sixties. One died in Dhaka division and another in Rangpur division.