Bangladesh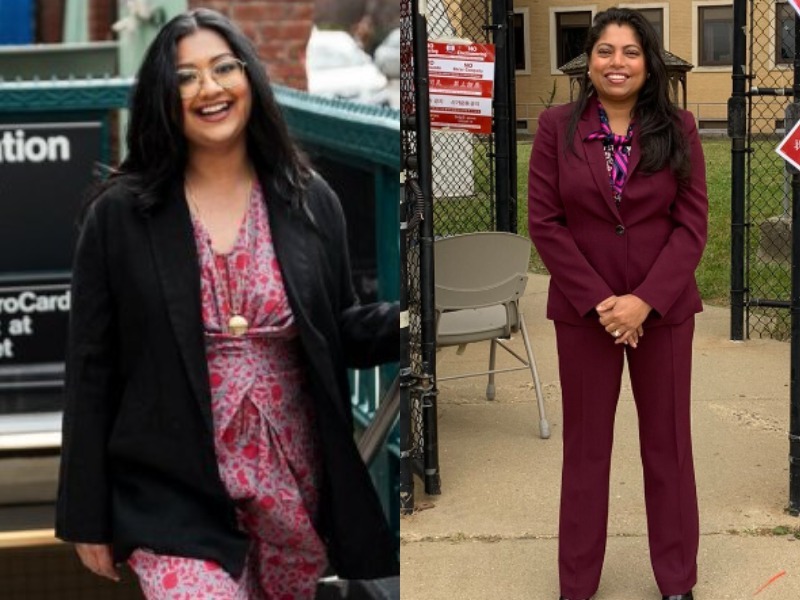 twitter.com/ShahanaFromBK and twitter.com/somaforny
Two women of Bangladeshi descent create history in the New York City election
Dhaka, November 3: Shahana Hanif and Attorney Soma Syed of Bangladeshi descent made history by winning the New York City election in the United States. These two women of the Democratic Party have been elected privately. Soma is a civil court judge.
Voting took place in New York City on Tuesday (November 2).
Shahana Hanif is the first woman of Bangladeshi descent and the first Muslim woman to be elected to the New York City Council.
Her ancestral home is in Fatikchhari police station of Chittagong district. She is the cousin of Dhaka film actress Dilara Hanif Purnima. Purnima has expressed happiness with the news of her sister's success.
Shahana was elected to the Brooklyn constituency from District 39 with 28,252 votes, or 89.3 percent of the total vote. Her closest rival, Conservative candidate Brett Wenkoff, received only 2,522 votes, or 8 percent of the vote.
Attorney Soma Syed, on the other hand, has won as a judge in the Queens Civil Court.
She is the first Bangladeshi woman in US history and the first Muslim woman judge from South Asia.
Her ancestral home is Delduar upazila of Tangail.
Meanwhile, the historic victory has created a festive atmosphere for Bangladeshis living in Jackson Heights in Queens, Ozone Park, Jamaica, Astoria, Parkchester in the Bronx, Starlink, Church McDonald's in Brooklyn are living in the Bengali-inhabited area of ​​the city.
According to locals, both have wide acceptance and popularity in the community outside their own team. Besides, there are good relations with people of other communities and religions and castes.