Bangladesh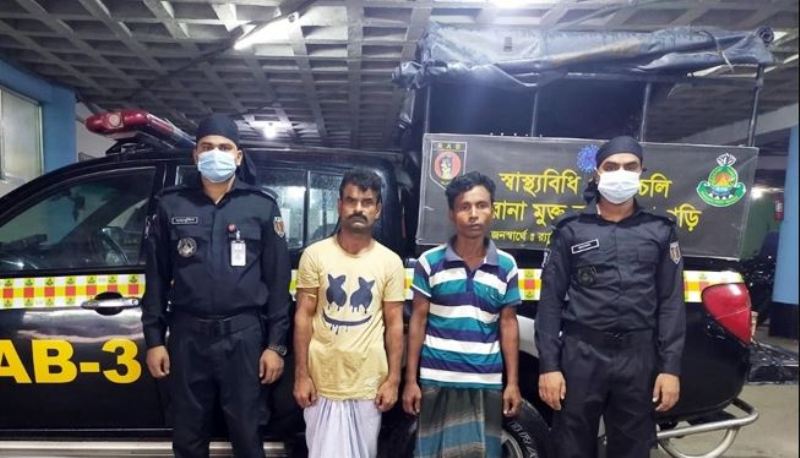 Collected
Two youths arrested with foreign weapons in Shyampur
Dhaka, September 21: RAB-3 has arrested two youths with foreign weapons and drugs from Shyampur police station area of ​​the capital. The arrested are Yasin alias Md Abul Hossain Abul, 42, and Babul alias Krishna Babul, 47. RAB-3 Additional Superintendent of Police Bina Rani Das said on Tuesday (September 21) that illegal armed terrorists and drug dealers were arrested in a raid at the IG Gate slum in the Shyampur area of ​​the Dhaka metropolis on Tuesday morning.
A foreign pistol, a revolver, a magazine, four rounds of ammunition and 164 pieces of yaba tablets were seized from them. He also said that they could not show any valid documents for storage of arms and ammunition.
The detainees said in the preliminary interrogation that they have been selling yaba tablets in different places of Dhaka metropolis including Shampur area for a long time. They used these illegal weapons to dominate the area and to intimidate people into raising money for drug sales.
Two arms and drug cases are pending against the arrested persons at Shampur Police Station and a case is also being filed against them at Shampur Model Police Station, the RAB official said.