Bangladesh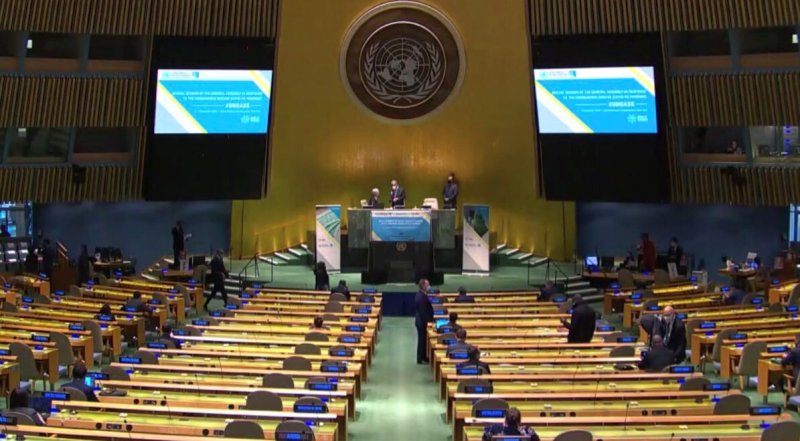 twitter.com/TheRealKhahlil
UN General Assembly adopts the 'Culture of Peace' resolution raised by Bangladesh
Dhaka, December 3: Like every year in the UN General Assembly, the 'Culture of Peace' resolution raised by Bangladesh has been unanimously adopted. A statement issued in Dhaka on Thursday said the resolution was presented to the General Assembly by Bangladesh's Permanent Representative to the United Nations Rabab Fatima.
In her speech, she called on the stakeholders, including the UN member states, to spread the great message of "culture of peace" across the globe to overcome the challenges posed by the Covid-19 pandemic.
The resolution was first adopted by the UN General Assembly on 13 September 1999 during the first government of Prime Minister Sheikh Hasina. Every year since then, Bangladesh has been presenting the 'Culture of Peace' resolution to the UN General Assembly and organizing a high-level forum on 'Culture of Peace'.
On September 10 this year, a high-level forum titled "Culture of Peace: Bringing the Earth Back to Good Times" was held. The high-level forum acknowledges the relevance of the culture of peace in dealing with the unwelcome crisis caused by Covid-19.
The unanimous adoption of the resolution is an expression of the international community's deep faith and confidence in Bangladesh's leadership in advancing the culture of peace. Ambassador Fatima thanked the member states for their generous support of the resolution. He said the universality of the resolution had made "culture of peace" an influential concept in the major functions of the United Nations today.
"In the context of rapidly changing global security, it has proven to be an effective tool that also complements the UN Charter's obligation to maintain world peace," she added.
This year, 110 UN member states co-sponsored the resolution. In addition, a significant number of countries' permanent representatives spoke at the reception.