Bangladesh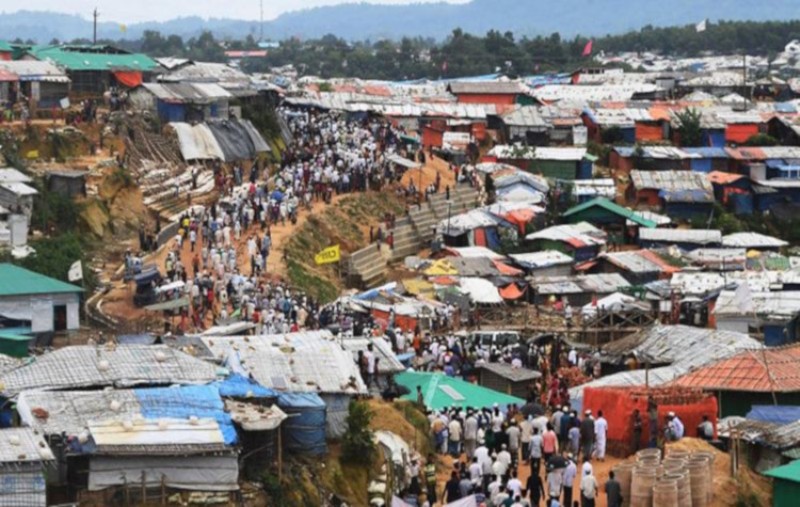 File photo
UN Human Rights Council adopts resolution on Rohingya repatriation
Own Correspondent, Dhaka, July 8: The United Nations Human Rights Council (UNHRC) has unanimously adopted a resolution calling for a speedy repatriation of Rohingya asylum seekers in Bangladesh and a solution to the ongoing Rohingya crisis through ensuring accountability and justice for them.
The proposal was adopted in Geneva on Thursday (July 7), the Bangladesh Permanent Mission in Geneva said in a statement.
At the ongoing 50th session of the Human Rights Council, a resolution titled 'Human Rights Situation of Rohingya Muslims and Other Minorities in Myanmar' was tabled by the member states of the Organization of the Islamic Conference (OIC) at the initiative of Bangladesh. The proposal praised the Bangladesh government for providing shelter to the displaced Rohingyas. They also called on the international community to continue providing humanitarian assistance until they return to Myanmar.
According to the Permanent Mission, the resolution called for bringing those accused and responsible for all forms of torture, crimes against humanity and war crimes against the Rohingyas under the national, regional and international justice system and to intensify the investigation process. In this context, the ongoing criminal proceedings in the International Criminal Court and the International Court of Justice are also supported.
The resolution requested the UN High Commissioner for Human Rights to submit a report to the Human Rights Council and the UN General Assembly on the progress made in implementing the recommendations of the neutral international fact-finding mission on Myanmar.
It was also decided to hold a panel discussion in the Human Rights Council on the necessary steps to stop human rights violations against Rohingya Muslims and other minorities in Myanmar.
Within a few months of the start of the military operation in Rakhine on August 25, 2017, more than seven lakh Rohingyas came to Bangladesh and took refuge.
There were already more than four lakh Rohingyas in Bangladesh before. Despite international pressure, the Myanmar government signed an agreement with Bangladesh in late 2017 to repatriate the Rohingyas, but the repatriation did not begin.
Initiatives to start the repatriation process of Rohingyas on the basis of bilateral agreements with Myanmar in November 2018 and August 2019 failed. At that time, the Rohingyas did not agree to return to the Rakhine state, raising concerns about the situation.