Bangladesh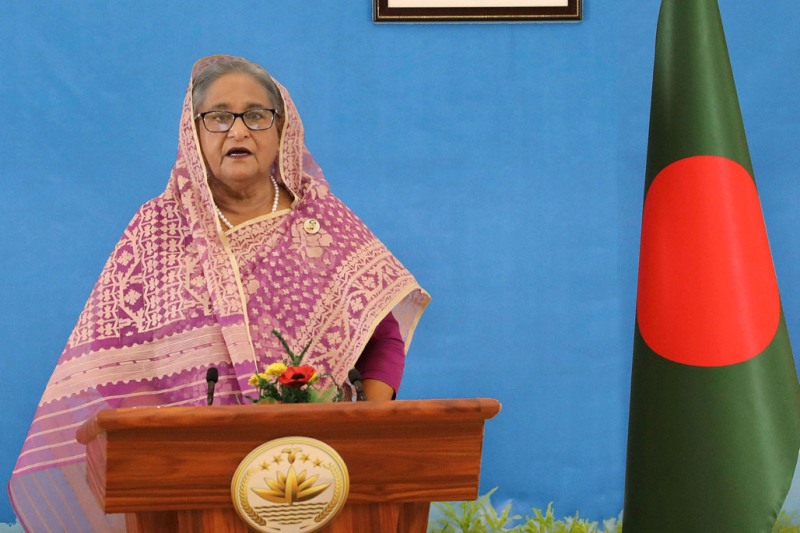 UNGA: Sheikh Hasina makes major appeal to world leaders on COVID-19 vaccine
Dhaka: Prime Minister Sheikh Hasina has called for considering the corona vaccine as a global resource, saying it is hoped that the world will soon get the Covid-19 vaccine.
This vaccine needs to be considered as a global resource. All countries need to make sure that they get this vaccine on time and at the same time. Given the technical knowledge and intellectual property, Bangladesh has the potential to produce this vaccine in large quantities. Our initiatives to eradicate the epidemic and the efforts to achieve Agenda-2030 must go hand in hand.
He made the remarks in a virtual speech at the UN General Assembly on Saturday.
At the beginning of her speech in the UN General Assembly session, Sheikh Hasina said, "This meeting room of the UN is very emotional for me."
Standing in this room in 1974, my father Bangabandhu Sheikh Mujibur Rahman gave his first speech in his mother tongue Bengali as the Prime Minister of a newly independent country. I have also appeared in this room 16 times before and called for world peace and friendship. This is my 17th speech at the UN General Assembly as Head of Government.
The Prime Minister said that just as the Second World War created an opportunity for the United Nations to emphasize the need for united efforts of all the countries of the world, this epidemic has brought to the fore the need for us to unite and provide proper leadership.
"Kovid-19 has proved that the destiny of all of us is tied to the same thread," he said. None of us are safe until we can ensure everyone's safety. This virus put us under house arrest. As a result, the health system as well as economic activities have been severely disrupted. In Bangladesh, it was possible to achieve GDP growth rate of 7.2 percent in FY 2018-19. But Kovid-19 has hampered our progress. In Bangladesh, we started from the very beginning with equal importance in both life and livelihood. We have provided various incentives for the trade and production of the country so that it does not face massive losses. We have greatly expanded the scope of social security programs.