Bangladesh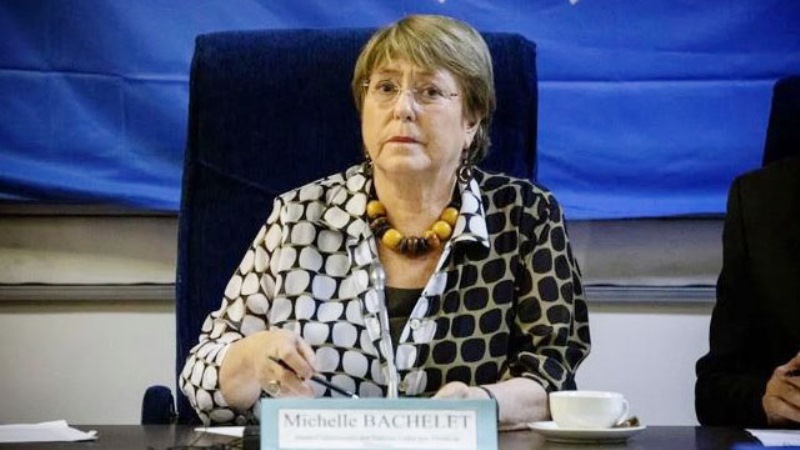 File photo
United Nations expresses no concern about Bangladesh over human rights
Own Correspondent, Dhaka, August 27: According to the latest report of UN High Commissioner for Human Rights Michelle Bachelet, who recently visited Bangladesh, the UN has not expressed any concern about Bangladesh over human rights or other issues.
Michelle's four-year term as head of the UN Human Rights Office will end on August 31. On this occasion, in a press conference held in Geneva on August 25, Bachelet, the former president of Chile, highlighted the human rights situation in different countries of the world during her term in the eyes of the United Nations.
Michelle points out that during his tenure the world has fundamentally changed. Countries around the world are experiencing severe food, energy, and financial crises due to the immense negative impact of the global covid pandemic, the growing impact of climate change, and the war in Ukraine. These three issues are the main problems of the present world.
In the case of human rights violations, Michelle's report mentions the sexual abuse of women in the Republic of Congo. The rights of Peru's indigenous peoples, who are at various risks due to climate change and illegal mining, are discussed. Reference is also made to the helplessness of displaced people in Burkina Faso, Africa.
In addition to mentioning the death of a young man in a protest rally in Venezuela in 2017, the story of a young man who disappeared 27 years ago in Bosnia also came up.
She noted that progress has been made on the abolition of the death penalty, with nearly 170 states repealing or changing the moratorium in their law or practice, or suspending the death penalty for more than 10 years. The Central African Republic, Chand, Kazakhstan, Sierra Leone, and Papua New Guinea have taken steps to abolish the death penalty altogether.
She drew the international community's attention to human rights in almost forgotten Yemen, Syria, the Sahel region of Africa, and Haiti.
The Rohingya camp in Cox's Bazar is mentioned in large parts of the report of the United Nations High Commissioner for Human Rights. It is said that Sheikh Hasina's government has given shelter to more than 11 lakh Rohingyas who fled to Bangladesh to save their lives due to crimes against humanity and humanitarian disasters in Myanmar.
The report called on international organizations to pressure the country's junta government to take back the Rohingya, blaming them for widespread human rights abuses and crimes against humanity.