Bangladesh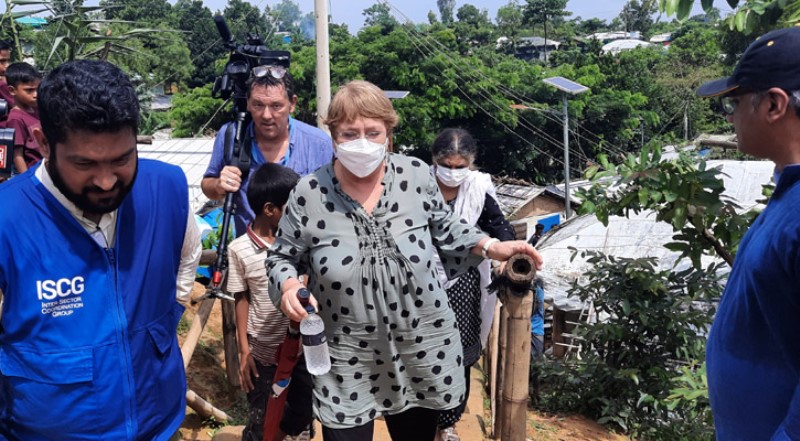 Photo: Collected
United Nations High Commissioner for Human Rights visits Rohingya camp
Own Correspondent, Dhaka, August 17: United Nations High Commissioner for Human Rights Michelle Bachelet visited the Rohingya refugee camp in Cox's Bazar.
A six-member delegation of the United Nations High Commission for Human Rights reached the Kutupalong refugee camp in Ukhia around 9 am on Tuesday (August 16). They visited the Refugee Registration Center at Camp No. 4.
Additional Commissioner of Cox's Bazar Refugee Relief and Repatriation Commission office, Shamsud-Ddouja Nayan, said that during the visit to the refugee camp, Michelle Bachelet visited the ongoing activities of UNHCR, WFP, IOM and exchanged views with Rohingya women, youth representatives and religious representatives. They also talked about the tree planting programme in the Rohingya refugee camp and its volunteers.
Bachelet arrived in Dhaka on Sunday on a four-day visit. The High Commissioner came to Cox's Bazar on Monday evening. That night, she held a meeting with the Cabinet members including Foreign Minister Dr. AK Abdul Momen. After visiting Cox's Bazar on Tuesday, Bachelet met Prime Minister Sheikh Hasina on Wednesday morning.