Bangladesh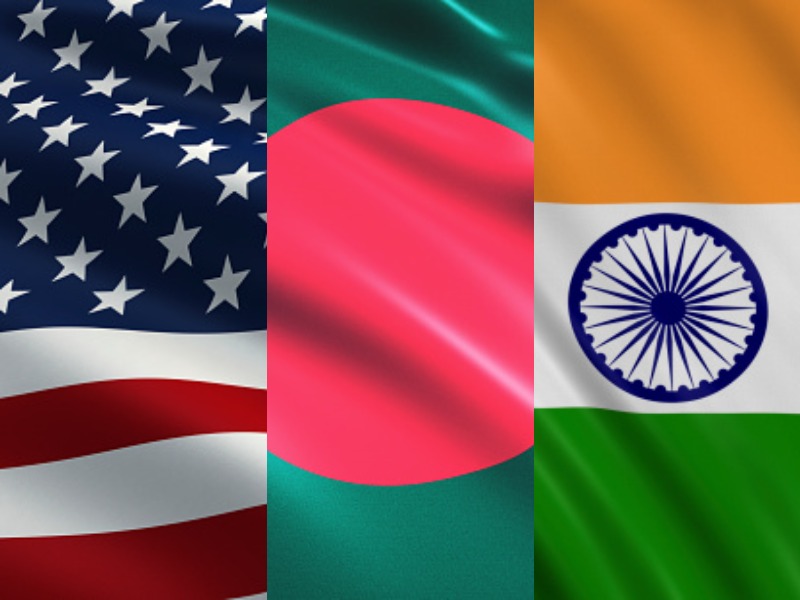 Collected
United States values the Bangladesh-India partnership: US Official
Own representative, Dhaka, December 9, 2021: The United States highly values its partnership with Bangladesh and India, said Kelly Keiderling, Deputy Assistant Secretary of State for the United States. She said Bangladesh-India will drive future growth and prosperity in the South Asia region.
Keiderling said the United States observes the enduring friendship between Bangladesh and India. She made the remarks at a function held at the Bangladesh Embassy in Washington on the occasion of Friendship Day. The embassy said in a statement on Tuesday.
According to the embassy, with the consent of the governments of Bangladesh and India, receptions were organized in 18 foreign capitals as part of the joint commemoration of the historic 'Friendship Day'. Several senior US officials, including Miss Sumona Guha, senior director of the White House National Security Council, Marcia Bernicat, director general of the US Foreign Service, and the president of the US-Bangladesh Business Council, were in attendance. Besides, US-India Business Council Nisha Biswal and others were present.
In his welcome speech, Bangladesh Ambassador to the United States M. Sahidul Islam paid deep homage to the memory of Father of the Nation Bangabandhu Sheikh Mujibur Rahman for uniting the entire nation in the struggle for independence and for his unwavering leadership. He hoped that Bangladesh and India would continue to work together in mutual support and cooperation with the United States to ensure a prosperous South Asia.
In a video message, Indian Ambassador to the United States Taranjit Singh Sandhu said that the friendship between Bangladesh and India is getting stronger. Because the long standing issues between the two countries have been resolved amicably. He emphasized the need for both countries to work together to address common challenges, such as terrorism and the Covid-19 pandemic, to ensure peace and security in the region.