Bangladesh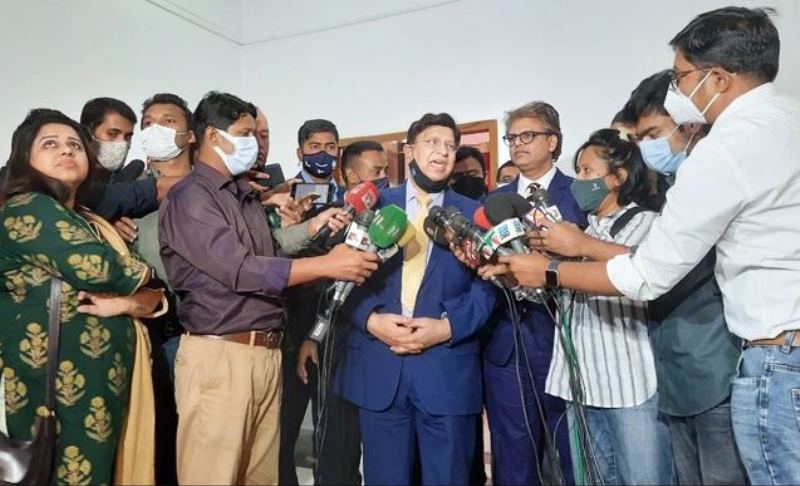 Photo: Collected
US democracy is weak: Foreign Minister
Dhaka, March 30: Foreign Minister Dr. AK Abdul Momen said America's democracy is weak. So, the country is trying to strengthen democracy.
The minister made this comment in response to a question from a journalist at the Ministry of Foreign Affairs on Wednesday (March 29).
On the occasion of Bangladesh's great Independence Day, US President Joe Biden mentioned the issue of democracy-election in his letter to Prime Minister Sheikh Hasina. In response to the question whether the government is concerned about this or not, the foreign minister said that our image has increased due to geopolitical reasons. Everyone now wants to increase their relationship with us, increase their business. We want fair and transparent elections. The United States wants it too. There is a problem with democracy in their country. In the last election (US election), other parties in their country did not believe that the US election was transparent.
Momen said that democracy in the United States is weak. So they are trying to make democracy more vocal at home and abroad. We are also trying. If they say these things, nothing is wrong. We have created transparent institutions for acceptable elections. Made transparent ballot box, photo voter ID.
The foreign minister also commented that Bangladesh should not take everything from others for democracy.
He said, for democracy we don't have to take everything from others. Because, for democracy, for justice, for humanity, 3 million people have given their lives. Many people forget it, no one else gave so much life.
He said, 'Bangladesh democracy is very mature. Bangladesh's democracy has become stronger because of Sheikh Hasina.
At that time, the minister also complained that there was no democracy in the country during the BNP government period i.e. 2001-06 regime.
He said, there was no democracy in 2001-06. Then there were jihadists, there were terrorists.
The foreign minister gave a message that the upcoming elections will be transparent and acceptable.
He said that many elections have been held under Sheikh Hasina government in the last 14 years, they have been transparent. Maybe five out of a thousand are questionable, and all are transparent. We hope that our elections will be transparent, beautiful and acceptable in the future. Sheikh Hasina government is determined to conduct fair and transparent elections.