Bangladesh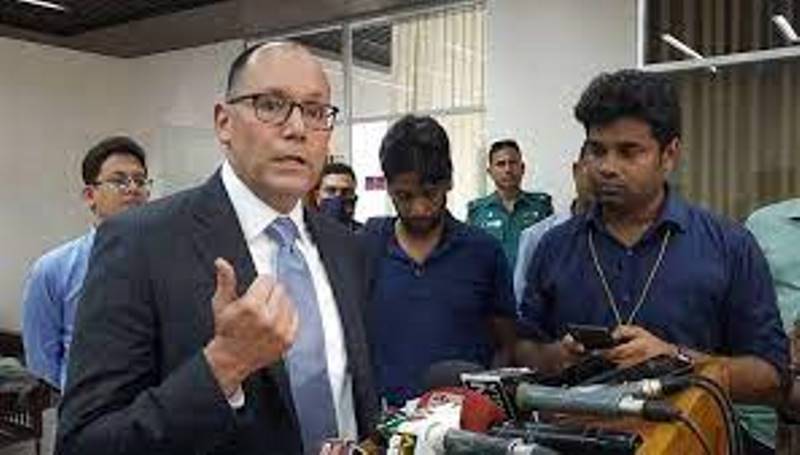 Photo: Collected
US does not support any particular political party in Bangladesh
Own Correspondent, Dhaka, Sept 29: US Ambassador to Dhaka Peter D Haas has commented that elections without political conflicts are important for prosperity.
Noting that the United States does not support any specific political party in Bangladesh, he said that the US expects the upcoming elections to be free and fair with the participation of all parties.
The ambassador said this at a discussion meeting organized by the American Chamber of Commerce in Bangladesh (AmChem) at a hotel in Dhaka on Wednesday (September 28).
Former ministers, businessmen, economists, and civil society representatives participated in the discussion titled 'US-Bangladesh Bilateral Relations: Business and Trade Expansion is the Key'.
In addition to the government, political parties, civil society, and other related parties have responsibilities in free and fair elections, Ambassador Peter Haas said, "If any party fails to fulfill its responsibilities, an acceptable election becomes impossible. Political violence is also a major obstacle in conducting fair elections."
Expressing optimism that the relationship between the United States and Bangladesh will deepen in the future, the ambassador said that the United States wants to see a peaceful and secure Bangladesh.
Amchem president Syed Ershad Ahmed said in the event that if the port management and customs clearance process is improved, the trade between Bangladesh and the United States will increase by 20 percent.