Bangladesh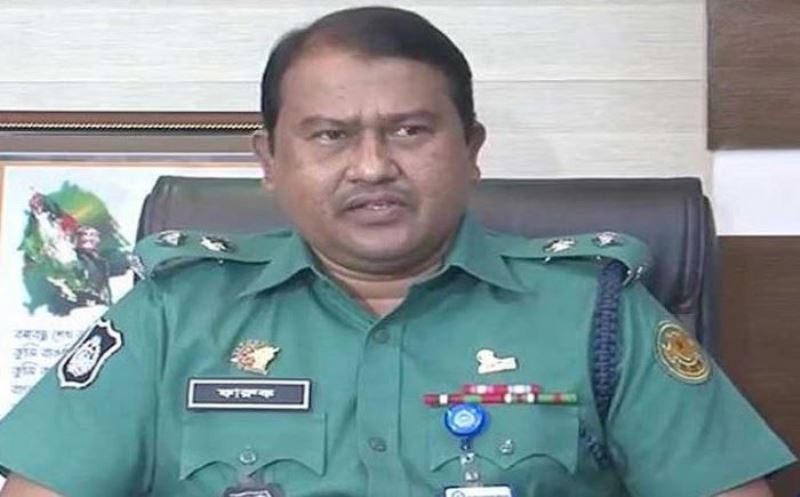 File photo
US visa policy will not affect police: DMP
Dhaka, Sept 25: Dhaka Metropolitan Police (DMP) Media and Public Relations Department Chief Deputy Commissioner (DC) Md. Farooq Hossain said that even if the US visa policy has started to be implemented in Bangladesh, it will not have any impact on the police force. He said this to reporters at his office at DMP Media Center on Sunday.
DC Farooq Hossain said, "We have seen the news about the US visa policy, they have started visa policy activities in Bangladesh. Law enforcement agencies are clearly mentioned there. They have started enforcing the visa policy against some members of the law enforcement force."
He said, "Now we have not received the list of which they have applied the visa policy on any member of the law enforcement force. There may be retired police officers or members of other forces. Apart from this, currently serving policemen or members of other forces can also be present."
The head of media and public relations department of DMP said, "Those who will come against the visa policy may not be able to go to America. But my question is that there are more than 2,00,000 members of Bangladesh Police. How many of these policemen are going to America? Very few people dream of going to America or think of sending their children."
From this point of view, the US visa policy will not have any effect on the Bangladesh Police Force, he said, "The way the police force works, it will not have any effect on their work."
Farooq Hossain said, "We think that the police force works within the law by upholding human rights. It has done before and will continue to do so in the future. So we believe that our work will not stop due to this visa policy."
There are some questions about the role of the law and order forces for free, fair and impartial elections - in response to a question from journalists, he said, "We work within the law. Other forces also work with us to provide security for the next election, the responsibility of the police in the election, the security of the center."