Bangladesh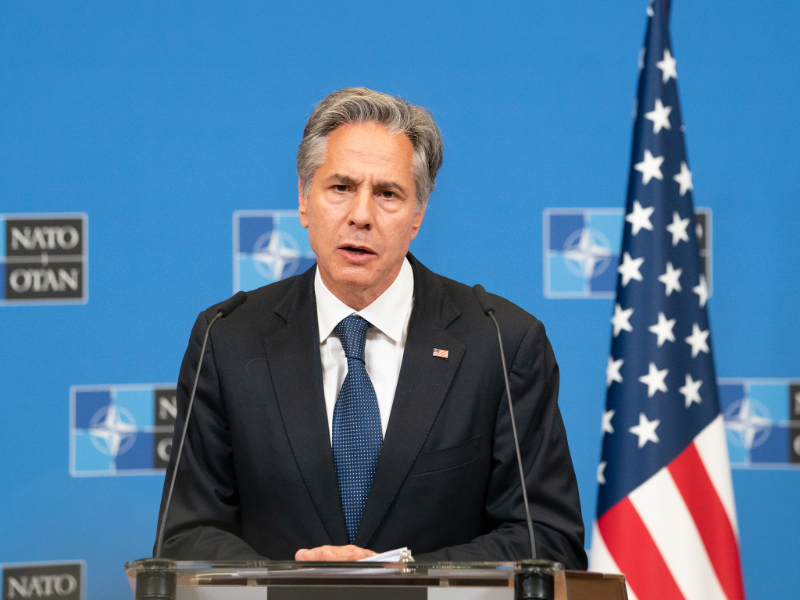 File photo/Wikimedia Commons/Flickr/US Dept. of State
US will impose visa restrictions if democratic elections are obstructed
Dhaka, May 25: US Secretary of State Antony J. Blinken said visa restrictions will be imposed on Bangladeshis responsible for or involved in obstructing the democratic election process in Bangladesh. This was announced in a statement of the US Embassy in Dhaka on Wednesday night by announcing a separate visa policy for Bangladesh.
"I am announcing a new visa policy under Section 212/(a)(3)(c) of the Immigration and Nationality Act to support the objective of making the upcoming national elections in Bangladesh free, fair and peaceful," the statement said.
Under this policy, the United States will be able to impose visa restrictions on any Bangladeshi individual deemed responsible or involved in obstructing Bangladesh's democratic election process. These include current and former Bangladeshi officials, members of pro-government and opposition political parties, and members of the law enforcement, judiciary and security forces. The United States informed the Bangladesh government about this decision on May 3.
It said acts that obstruct the democratic election process include vote rigging, intimidation of voters, preventing people from exercising their right to freedom of association and peaceful assembly through violence, and taking various measures to dissuade political parties, voters, civil society or the media from their Refrain from disseminating opinions.
The US Secretary of State also said that free and fair elections are the responsibility of everyone, including voters, political parties, government, security forces, civil society and the media. I announce this policy to show our support to all those who want to advance democracy in Bangladesh.