Bangladesh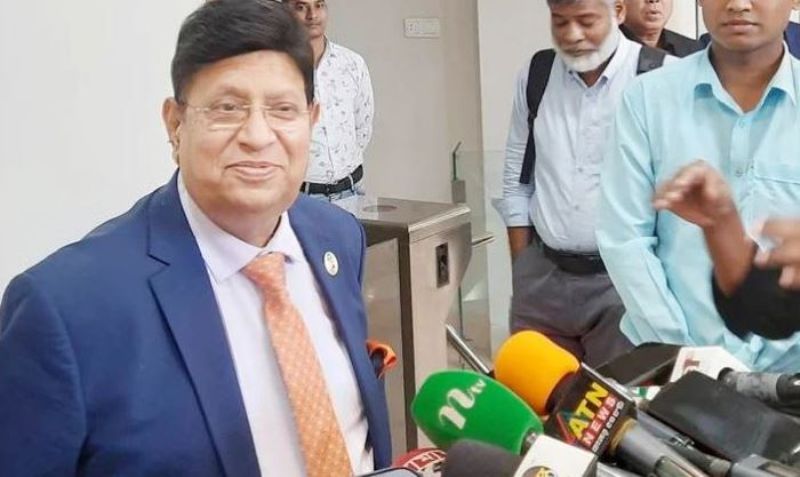 Collected
US working with us on new visa policy: Foreign Minister
Own Correspondent, Dhaka, 19 September 2023: Referring to the US's announcement of a new visa policy for election disrupters, Foreign Minister Dr AK Abdul Momen said, "This is good for us as we are ready to participate in a free and fair election. We want No one can disrupt the vote and do violence here. So, the United States is working with us. We are working very closely on the matter."
He said this while briefing the media about Prime Minister Sheikh Hasina's daily schedule on the sidelines of the 78th session of the United Nations General Assembly (UNGA) on Monday, September 18, New York time. The foreign minister said, "All political parties, regardless of political affiliation, must show utmost sincerity to hold a free, fair and non-violent election. Inshallah, if everything goes well, we will be able to hold a free and fair election."
Responding to a question, Momen said, "They (EC) are making all preparations to set an example by holding the upcoming general elections in a free and fair manner. The Election Commission (EC) has been given absolute authority to conduct the elections in an impartial manner. The EC is constituted under an Act and the Prime Minister is the Election Commissioner. Even the President and the Prime Minister cannot remove the Election Commissioners. The EC can suspend or punish a government servant if he is involved in irregularities. The EC can also cancel the polls of a center if the polls are rigged."
Regarding the relationship between Bangladesh and the United States, Momen said, "Bangladesh has a very warm relationship with America. US President Joe Biden wants to strengthen and strengthen this relationship."
Pointing out that a friend can give advice to another friend, he said, "We have taken many of their suggestions. If the suggestion is practical, we will definitely take it."