Bangladesh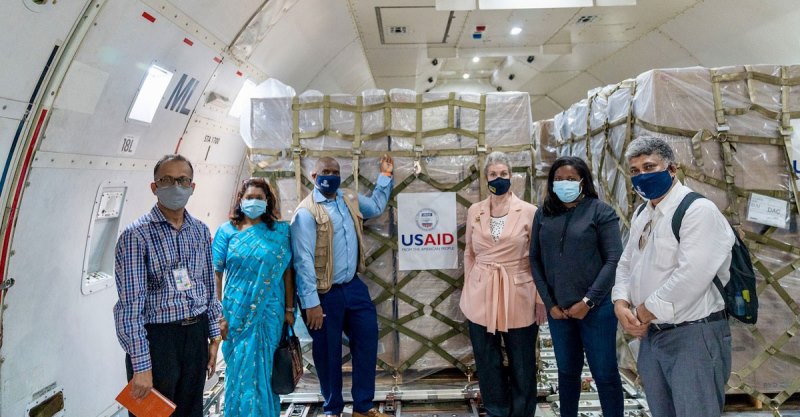 Collected
USA-Germany's essential security equipment reach country
Dhaka, June 11: At this juncture of the ongoing coronavirus pandemic, the United States has sent two aircraft with emergency protection equipment at the request of Bangladesh. Last week, the US Ambassador, the Director General of the Department of Health, the Department of Economic Relations under the Ministry of Foreign Affairs and the Ministry of Finance, as well as the Director of the USAID Mission were present at the reception.
Safety equipment sent to the United States included pulse oximeters, KN-95 masks, surgical masks, and Covid resistant goggles. Which is worth about two million US dollars.
On another occasion, German Ambassador Peter Fahrenholtz gifted 4,62,000 non-sterile surgical face masks to the Government of Bangladesh.
The Director General received the gift at a function held at the office of the Director General of Health on Thursday (June 10).
WHO Representative Dr. Vardhan Jung Rana, Additional Director General (Planning and Development) and other senior officials were present on the occasion. This information was given in a press release sent by the Assistant Director (Coordination) of the Department of Health, Dr. ABM Shamsuzzaman on Thursday.
It said there was no denying the need for life-saving safety equipment at all national initiatives to control, prevent and treat Covid-19. The Government of the United States and Germany and the Government of Bangladesh are sincerely grateful to the people of Bangladesh for their friendly solidarity and support. The Government of Bangladesh and its people hope that this warm friendship and cooperation will continue in the future.