Bangladesh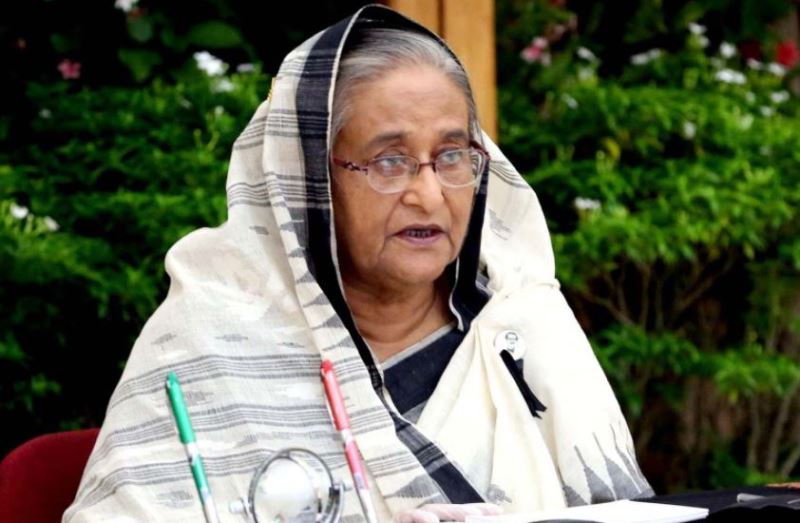 PID
Use masks, wash hands frequently even after vaccination: PM Hasina
Dhaka, February 9: Reiterating her call on the people to use masks when going out and washing their hands frequently, Prime Minister Sheikh Hasina said that everyone should abide by this hygiene rule even if they are vaccinated.
The Prime Minister said, "Masks have to be used. Usage of masks, hand washing should be continued, even for those who have been vaccinated. It doesn't matter if you're vaccinated or not, it's safe. Everyone has to be careful."
Sheikh Hasina made the remarks while presiding over a regular cabinet meeting on Monday morning.
In her speech, the Prime Minister emphasized the need for further simplification of vaccination, saying, "Now I think it can be opened up a little bit sooner. Because, once again, we have to be ready for the next dose."
She also stressed on giving identity cards to the vaccinators.
Sheikh Hasina said, an ID card should be given to those who have received the vaccine as they can show it and take the second dose. She said it will aslo serve as a proof that the person has received the vaccine and will not hamper his/her chances of travelling abroad.
The Prime Minister said there is still some hesitation among the people in the rural areas about vaccination but it will go away.
She said a second dose of the coronavirus vaccine could take 8 to 12 weeks. That's the way it is in London. Therefore, it is not necessary to take second dose vaccine within 15 days, it is effective for at least three months, second dose can be taken later.
The Prime Minister said, "We want to give the second dose as soon as possible. I have instructed them to administer the dose as soon as possible. We need to keep the expiration date of these doses."
"Vaccination is very important for our various forces and cleaners," she said. "That's why you have to bring the cleaning staff and give them a quick (vaccine) and tell them (to the concerned authorities)."
The Prime Minister said all the cleaning workers across the country should be vaccinated. She said those front line workers should be vaccinated first.
"In the meantime, we are vaccinating the doctors or those involved in the treatment, other forces including the law enforcement and those who were active in dealing with this disease."